New Surface Book 2 released with cheaper price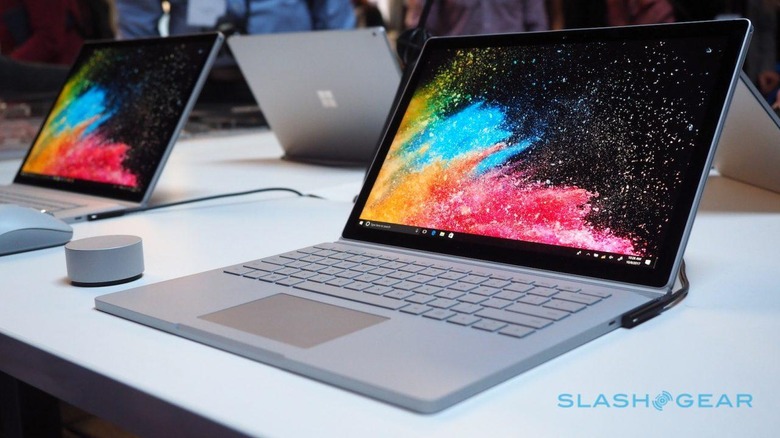 Microsoft is filling in the gaps for buyers on a budget still wanting some Surface style today, with a new, cheaper Surface Book 2 joining the line-up. It follows in the footsteps of the new Surface Laptop that Microsoft also announced this morning, trimming specs to hit a more affordable price-point.
However, this Surface Book 2 refresh takes a slightly different approach. Whereas the $799 Surface Laptop hits that price by switching to a slower, Intel Core m3 processor, this new Surface Book 2 leaves that chip alone. Instead, it makes a compromise on storage.
$1,199 gets you a 13.5-inch Surface Book 2 with the same Core i5 processor and 8GB of RAM as the previous entry-level model in the line-up. However, the solid-state storage drops to 128 GB, half of what you'd get in the $1,499 model. You still get the Surface Book 2's trick 2-in-1 design, with its removable touchscreen display that turns into a standalone tablet.
There's also Surface Pen support, of course, though you still need to buy the digital stylus separately. Unsurprisingly you only get the integrated Intel HD Graphics 620, rather than the NVIDIA discrete GPUs that more expensive Surface Book 2 versions offer. However, the ports remain the same: two USB 3.0 Type A, a single USB Type-C, and an SDXC card reader.
That leaves plenty of options for filling in this new model's storage shortfall with external drives. Most discreet would be a sizable SD card, though you could also drop a fairly compact USB Type-C external drive into your bag and simply plug it in as needed. Microsoft, undoubtedly, would rather you look to OneDrive for your storage needs, though cloud capacity won't work so well if you're expecting to use the new Surface Book 2 for video editing and such.
All the same, at $300 cut is a welcome one. That buys you a 500 GB external SSD using a USB Type-C port, after all, and still leaves you with $120 or so to play with. If you don't mind reserving a little bag space for peripherals in that way, and you want Microsoft's clever design, impressive build quality, and excellent keyboard for minimal outlay, the Surface Book 2 is now even more attainable.