Surface Laptop gets cheaper with new entry-level model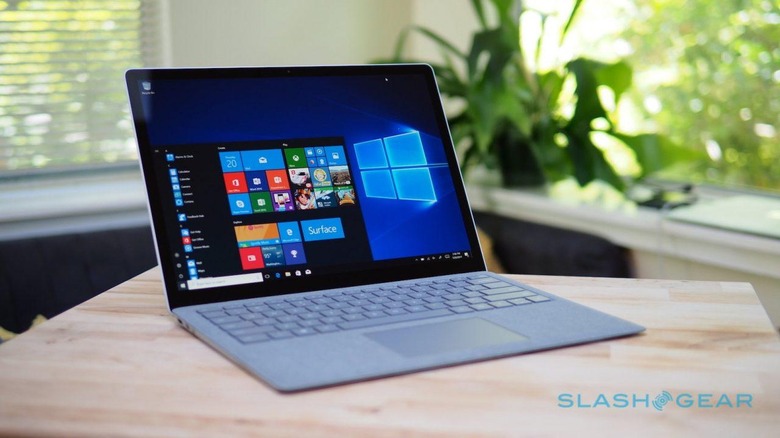 Microsoft's Surface Laptop is a good piece of hardware, but for some, even the cheapest model may still be too expensive. The least expensive Surface Laptop model uses an Intel Core i5 processor and clocks in at $999, which may very well price it out of the budgets of some prospective buyers. That all changes today, as Microsoft has introduced a new entry-level Surface Laptop model featuring less expensive hardware.
This new Surface Laptop is powered by an Intel Core m3 processor, allowing Microsoft to shave $200 off the price of the Core i5 configuration, which is now the mid-range Surface Laptop. That means you'll be paying $799 to take this machine home, and while that still may be a little on the expensive side, it's certainly a lot better than only having options that start at $1000.
However, in terms of configuration options, you're much more limited with the Core m3 model than you are with others. For starters, the m3 Surface Laptop is only available in Platinum and none of the other three colors Microsoft offers. You also can't go higher than 4GB of RAM or 128GB of SSD storage, and we see a drop down to Intel HD Graphics 615, so keep that in mind if you're thinking of picking one up.
Indeed, a powerhouse this is not, but the good news is that other specifications stay the same as we drop back to the m3 configuration. You'll still get a 13.5-inch PixelSense display outputting at 2256 x 1504 resolution, along with all the ports found on other models (1 USB 3.0, 1 mini DisplayPort, Surface Connect, and a 3.5mm headphone jack). With a less powerful CPU running the show, you might even find that battery life moves beyond the 14.5 hours of video playback Microsoft claims, but as with all laptop batteries, how long it lasts ultimately depends on what you're doing.
This new Surface Laptop model is already up for sale on Microsoft's Store, and as with all of its other products, Microsoft offers discounts for students, teachers, and those in the military that bring the total cost down to $719.10. If you've been holding out for a Surface Laptop price drop, you might want to jump on this new model, because we may not see the price go lower any time soon.