New SKYFALL trailer: 007, guns, bombs and anticipation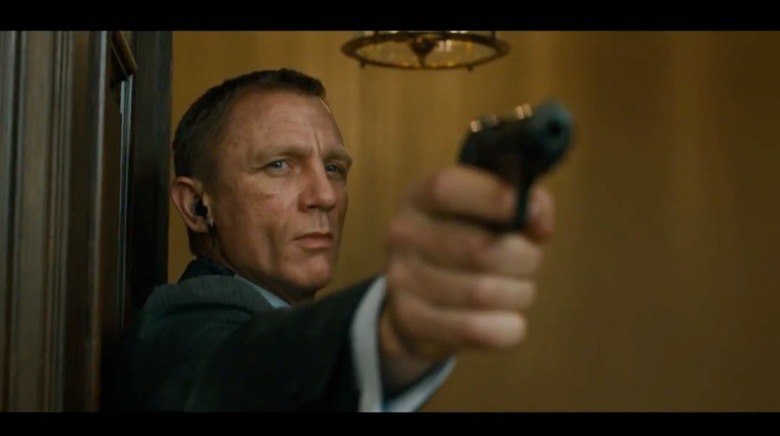 The latest trailer for the upcoming James Bond film SKYFALL has been released, with as much moody lighting, gun fighting, nail biting, and henchman smiting as you'd expect from the blockbuster franchise. The 2m30 clip fleshes out a storyline that has been a source of huge rumor and intrigue over the past months, with 007 rising from the dead to take on another supervillain.
According to the trailer, 007 is believed deceased in the film after being taken out by a sniper – something of an occupational hazard, it seems. You can't keep a super-spy down, however, and he's soon back to hunt down a stolen list of undercover MI6 operatives.
New villain Raoul Silva (Javier Bardem) is also given more screen-time in the new trailer, rather than the altogether more moody first trailer, as is fellow villain (and love-interest) Sévérine (Bérénice Marlohe). Judi Dench returns to reprise the role of M.
As for tech and car fans, there's no sign of the classic Aston Martin DB5 which we already know will be making a special appearance in the movie, but there is at least one trick gadget. New Q (Ben Whishaw) supplies the spy with a specially palm-coded Walther PPK 9mm short that can only be fired by Bond himself.
SKYFALL is expected to hit theaters on 26 October 2012. That's coincidentally the 50th anniversary of first Bond film Dr. No.
Update: There's also a new US-specific trailer which has a few different scenes to the International trailer above: