James Bond's classic Aston Martin DB5 returns in Skyfall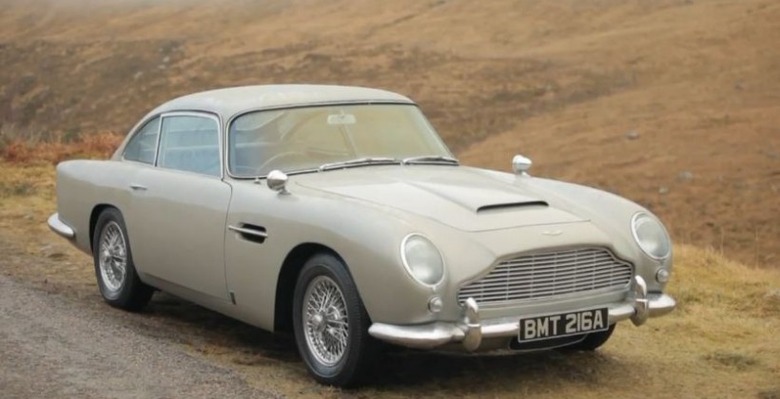 The people behind the next James Bond film, Skyfall, have announced that Bond's classic Aston Martin DB5 will be featured in the film. Any fan of the series knows that it has a long-running history with Aston Martin in general and the DB5 specifically, which made its first appearance in Goldfinger way back in 1964. Other DB5s have appeared in James Bond flicks since then, but the one appearing in Skyfall has the original BMT 216A registration that the cars found in Goldfinger and Thunderball had.
The return of the BMT 216A DB5 was announced in the latest Skyfall production video (which you can see below), and in it, director Sam Mendez hints that the return of the DB5 may signal a deeper connection between Skyfall and the Bond films of the '60s. "I felt like it was a thematic thing," he says. "It is about the old and the new, and there's something about last part of the movie which is deliberately – very consciously could have taken place in 1962."
Interesting, Mr. Mendez. What he means by that is anyone's guess – we'll have to wait until the movie releases later this year to find out – but perhaps he's hinting at an incoming remake of Goldfinger or another Bond film from the '60s? Remember that 2006's Casino Royale served as a reboot for the series, so really any direction is possible. As stated above, we're being left waiting for all of the details, but Mendez sure did get our ears to perk up with the announcement of the DB5's return.