New NVIDIA Titan X Promises Even More "Irresponsible Peformance"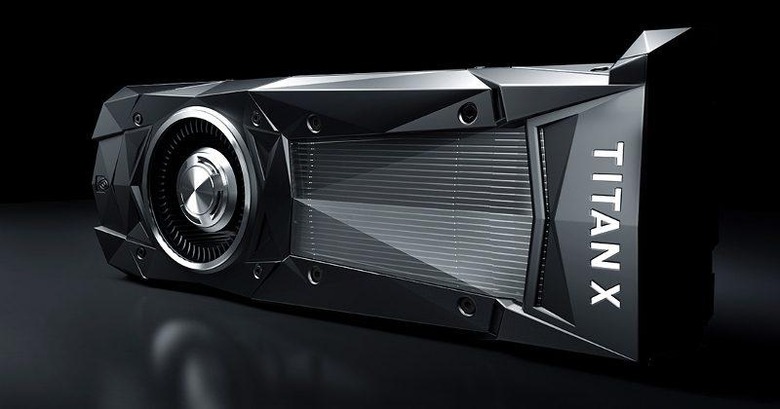 Back in early 2015, NVIDIA unveiled what it billed was the biggest jump in supercomputing. But while it poised the Titan X as the world's fastest GPU, it quickly dethroned that itself when it introduced the GTX 1080 a year later. Now the Titan X is back with a vengeance. It still has the same name, albeit with a "new" prepended to it, but now packs even more cores and more transistors than either the GTX 1080 or its predecessor. Naturally, it also packs a higher price tag.
When it announced the Titan X, NVIDIA was quite proud to have introduced a graphics card capable of 7 teraflops, or a trillion floating point operations per second. The NVIDIA GTX 1080 stepped up the game by boasting of 9 teraflops. Neither have anything on the new Titan X, which NVIDIA claims to be capable of 11 TFLOPS.
But wait, there's more. And by more, we mean more numbers. The new Titan X packs 12 billion transistors and 3,584 CUDA cores. While the previous Titan X did have a little over 3,000 cores, the newer card has something the older one doesn't. The new Titan X is now based on NVIDIA's Pascal graphics architecture that it introduced last year. That's the same architecture that the GTX 1080 and its slightly less powerful GTX 1070 sibling uses. Suffice it so say, there will be no question as to this Titan's capability to handle anything you throw at it, especially VR apps and games.
All that power naturally comes with a price, both literally and figuratively. NVIDIA calls it the biggest GPU ever built, and it isn't kidding. All that churning will also generate heat, which NVIDIA says will be no problem with its vapor cooling tech. As for the literal price, that will be $1,200, direct from NVIDIA. The New Titan X will descend upon mortals starting August 2 in North America and Europe, while those in Asia will have to wait a bit more to have a taste of this so-called "irresponsible amount of performance."
SOURCE: NVIDIA