New Nintendo 3DS Production Ends In Japan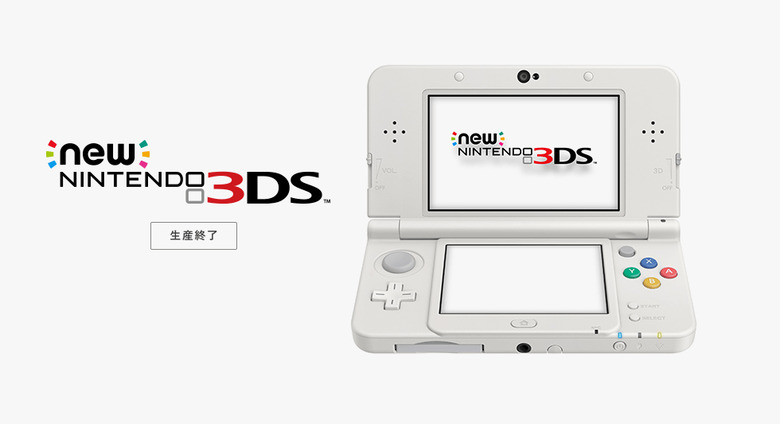 Well this is interesting: it appears that Nintendo has decided to stop New 3DS production in Japan. This is the second time this year that we've received such an announcement pertaining to Nintendo's hardware. Back in January, shortly before the launch of the Switch, Nintendo stopped production on the Wii U as well.
However, Nintendo seems to be ending production on the New 3DS for very different reasons. Indeed, we don't have to worry about Nintendo outright ending production onb the 3DS in general anytime soon. Instead, it seems like this decision, which was revealed through Nintendo's Japanese website, has been made to simply pare back the number of available models.
There's no indication that the same fate with find the New 3DS LL – known as the New 3DS XL here in the States – and in fact, today also happens to be the day that the New 2DS LL launches in Japan. As far as the New Nintendo 3DS line goes, Nintendo would rather have those two models carry the torch while its put the smaller model to bed, it seems.
It's unknown at this point if production on the New 3DS is ending in North America and Europe. It's worth pointing out that Nintendo's US site doesn't list the New 3DS at all, instead only listing the New 3DS XL, New 2DS XL, and standard 2DS. That isn't really a great sign for the longevity of the standard New 3DS, but regardless, I've reached out to Nintendo to get clarification and will update if I hear back.
The New 3DS had a relatively short lifespan in Japan. It originally launched on October 11, 2014, which means that it's been around for less than three years at this point. In any case, expect the 3DS line to keep going strong for a little while at least, as we've got two new Pokemon games to look forward to later this year.