New NETGEAR Orbi Router and wall plugs make the internet stronger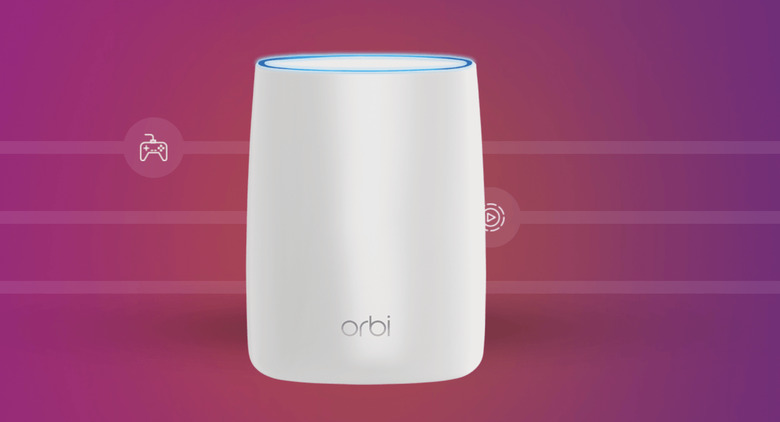 A new collection of NETGEAR Orbi home internet hardware has been revealed with packages including routers and wall plug satellites. To make this extremely simple: the router sends the internet out into the users' home, while the satellite picks up the signal and bounces it back, making it stronger throughout the area. Two new Orbi Tri-band WiFi Systems are coming to stores very soon, both made by NETGEAR.
The first of these systems is the RBK30, which includes an AC2200 router and wall-plug satellite. This first of two new systems is designed to cover "an area of up to 3,500 square feet." The second of two systems (in no particular order, by the way) is the RBK40. This second system includes an AC2200 router and matching satellite which covers a property up to 4,000 square feet.
Both of these systems are able to roll with 802.11ac AC2200 WiFi speeds up to 2.2Gbps. Of note here from NETGEAR: "Maximum wireless signal rate derived from IEEE standard 802.11 specifications. AC2200 equals 400Mbps at 2.4GHz 802.11n with 256 QAM support + 866MbpsMbps at 5GHz 802.11ac + 866MbpsMbps at 5GHz 802.11ac."
There's also a third Orbi system which was released some time ago. This is the longest-range system of the three. Each of the wall-plug satellites are available to purchase on their own, or with a full Orbi system.
Each of the three Orbi Home WiFi Systems are available at retailers across the United States immediately if not soon. These include the following:
• RBK30 – One Orbi AC2200 router and one wall plug satellite – MSRP $299.99 USD
• RBK40 – One Orbi AC2200 router and one matching satellite – MSRP $349.99 USD
• RBK50 – The original Orbi AC3000 router with matching satellite – MSRP $399.99 USD
Each of the three wall-plug satellites are available on their own, for prices as listed below:
• Orbi AC2200 Satellite adds 1,500 square feet of range – MSRP $149.99
• Orbi AC2200 Satellite to add 2,000 square feet of range – MSRP $199.99
• Orbi AC3000 Satellite to add 2,500 square feet of range – MSRP $249.99