New Netgear NeoTV streaming players aim to wreck Roku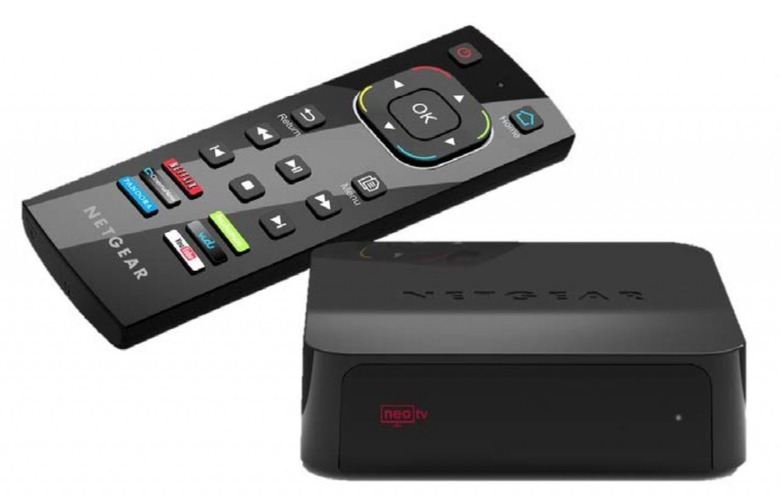 Netgear has updated its NeoTV range of set-top boxes, undercutting Roku and focusing on easily adding future functionality thanks to a new HTML5 interface. The three-strong NeoTV range kicks off at $49.99 for the NeoTV, complete with Full HD 1080p video and 5.1 Dolby Digital Plus surround sound support, and rises to $69.99 for the NeoTV Max with WiDi and a double-sided remote with full QWERTY thumbboard.
In-between there's the NeoTV Pro, at $59.99, which also has WiDi but lacks the USB port and microSD memory card slot of the NeoTV Max. All three models support 1080p and have both WiFi b/g/n and ethernet connections – Netgear is keen to point out that Roku's $50 HD model tops out at 720p and doesn't support wired networks – and the boxes are 20-percent smaller than the previous generation.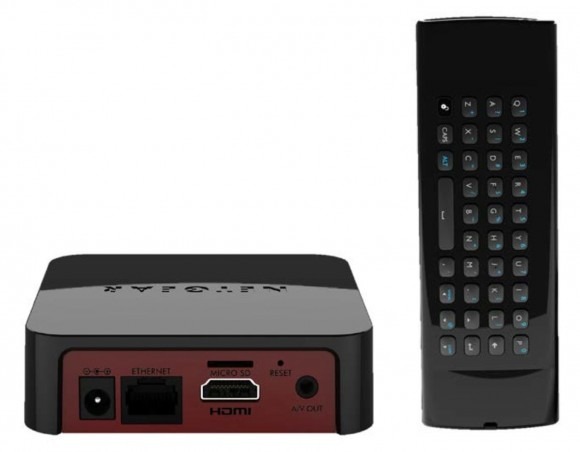 Each remote has shortcut buttons for Netflix, Hulu Plus, Cinema Now, VUDU, Pandora, and YouTube, and it's possible to preset the Netflix button to automatically load into the Kids' mode interface if your offspring are more likely to be using the STB than you are.
Netgear has also redesigned the UI overall, both visibly and under the hood, and it's now based on HTML5: that, the company told us, means it'll be far easier to add new functionality in the future. Netgear will merely have to change its server-side plugins, and users will be able to access updated services such as additional content sources.
The Netgear NeoTV, NeoTV Pro, and NeoTV Max will go on sale this month in the US, and follow on in Canada in November. Availability for the UK, Europe, and Australia is pegged for November or December.