New Motorola Razr is eSIM-only: Here's what that means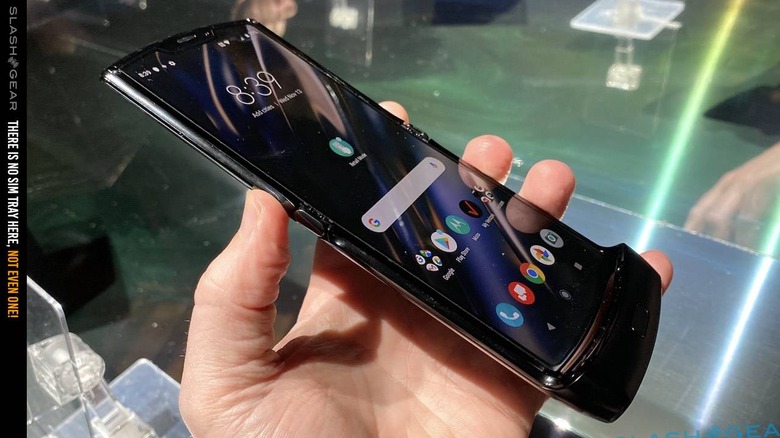 The newest Motorola smartphone Moto Razr 2019 was revealed on November 13, 2019, with no SIM card. No physical SIM card, that is to say. There's SIM functionality in this device, but it's embedded in a piece of hardware soldered to the device's motherboard. That means that you can't just go buying this phone from Verizon then switch over to another carrier with a quick flip of the SIM card – because there is no SIM card.
In June of 2019, the FCC approved of Verizon's temporary lock system. This was despite their participation with Block C spectrum – which is complicated but, at the moment, not necessary to understand the situation with the Razr. The result is that when you buy a Motorola RAZR phone from Verizon, you will absolutely not be able to connect to any other carrier data for the first 60 days after activation.
After that 60-day wait period is up, you can do what you want. But you'll need to deal directly with the carriers involved, which means you'll need to de-activate the phone with Verizon and re-activate with AT&T, T-Mobile, or whatever else you're looking at for eSIM coverage. You'll need to work with a carrier that has eSIM compatibility – and you'll want to make absolutely sure this setup and move will work before you go buying the RAZR, because it also has a few other limits.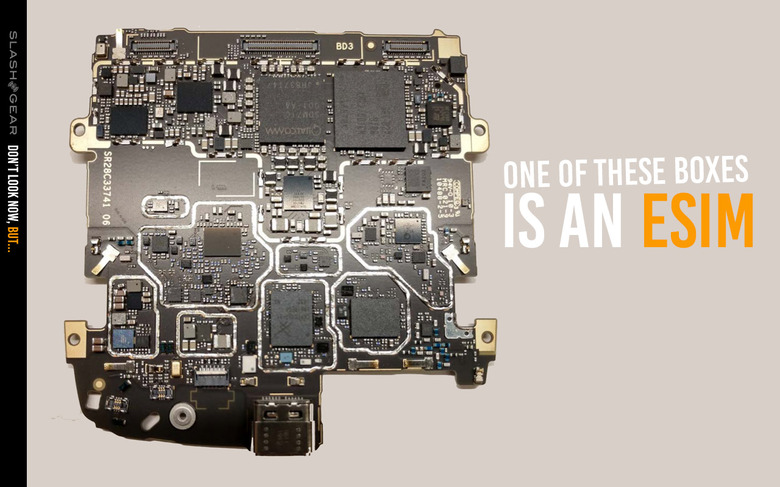 The image you see above showing the insides of the Moto Razr 2019 comes from the FCC. There, a full spilling of all the beans took place just hours before the official Motorola unveiling event.
The Moto RAZR 2019 does not have AT&T/T-Mobile USA-centric radio bands 12 and 14, which means you'll not get the full mobile coverage experience on either of those carriers. You could still TRY to make this work, but the results of this eSIM and 60-day situation are fairly clear. Only a very small handful of people will take the time to buy the RAZR then move to a carrier that's not Verizon.
The good news is – you don't need to worry so much about someone stealing your phone and simply flipping out the SIM card for their own use. But that's about it. Take a peek at our other recent up-close looks and hands-on with the Motorola-made MOTO RAZR 2019 in the link timeline below!