New MacBook Air tipped for launch next week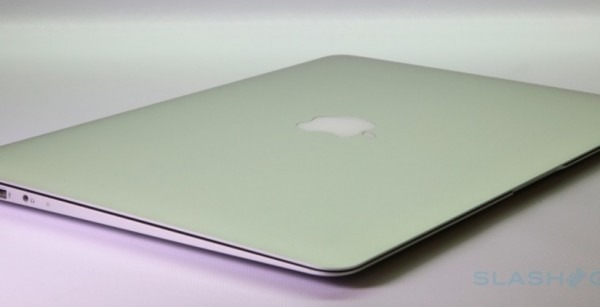 Apple rumors are always making the rounds and a new one has turned up today. This new rumor claims that Apple is set to release updated MacBook Air notebooks next week. This rumor goes along with rumors that surfaced earlier this month suggesting a big change was coming to the MacBook Air line.
That earlier rumor suggested that Apple would be rolling out new MacBook Air notebooks with Retina screens. The rumor suggested that the retina screen Air models wouldn't land until later this year. Today's rumor is suggesting that new MacBook Air models are coming this week, we have to wonder if true if they will be retina models.
Sources that are claimed to be reliable are saying that next week the 11-inch and 13-inch MacBook Air models will be updated. However, these sources say that these updated models won't feature retina screens.
The update next week is expected to bring slight bumps in specifications, but no major changes. The Retina MacBook Air models are expected to be unveiled at WWDC. Retina screens are something that many fans of the line have been asking for.
SOURCE: Cult of Mac