New MacBook Air benchmarked, shows slight speed boost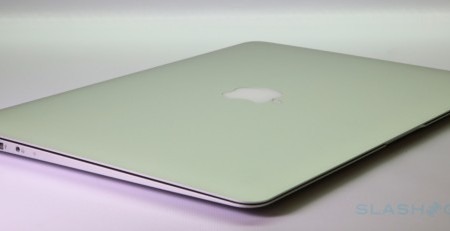 The new MacBook Air, released yesterday, brought a marginally updated processor along with a welcome price drop. The question on everyone's mind was how much better the MacBook Air would be with the newer processor. Courtesy of GeekBench, we have our results.
Both versions of the MacBook Air have an Intel i5 chipset, with the older being the 4250U and the update getting the 4260U. The i5-4250U scored 2,461 in single-core benchmarking, and 4,615 when it came to multi-core. Not too bad, but would the update prove better?
The i5-4260U scored better, but not by much. Single-core performance was 2,532, while the multi-core benchmark checked in at 4,781. That's not a massive improvement, but considering Apple didn't update the RAM, it's not really surprising.
The real selling point is the price drop, where Apple lowered the starting price of MacBook Airs to $899 for the 11-inch. The 13-inch variety will run you $100 more, but both are $100 lower than the starting price for last year's models. The new MacBooks are available in store now, but it may be worth waiting unless you absolutely need one. A bigger refresh is expected in the fall, though that's neither been announced or teased by Apple.
Via: Apple Insider