New Mac Pro to be Texas-made after Apple escapes Trump tariffs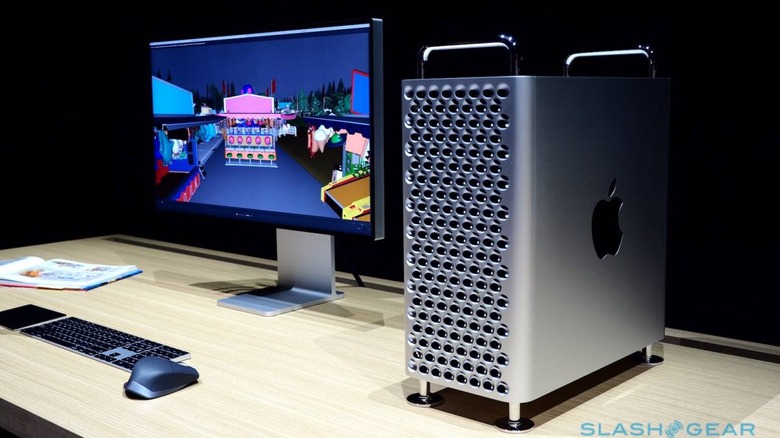 Apple announced today that it will be manufacturing its new Mac Pros at a production facility in Austin, Texas. This is the same Flex facility that has been making Mac Pros since 2013, making the computer something of a rarity among Apple's product lineup, as most of its other devices are made in China. Production is set to kick off soon, and it'll use components made by "more than a dozen American companies."
"The Mac Pro is Apple's most powerful computer ever and we're proud to be building it in Austin. We thank the administration for their support enabling this opportunity," said Apple CEO Tim Cook in today's announcement. "We believe deeply in the power of American innovation. That's why every Apple product is designed and engineered in the US, and made up of parts from 36 states, supporting 450,000 jobs with US suppliers, and we're going to continue growing here."
In addition to keeping Mac Pro construction in Austin, Apple also says that it's significantly increased the number of American-made components in the computer. With everything tallied up, Apple says that the value of American-made components in the new Mac Pro is 2.5-times greater than the value of American parts in its predecessor.
Keeping Mac Pro manufacturing stateside is a good look for Apple, but it isn't entirely an altruistic move. Apple says that it received "federal product exclusions" on some of the Mac Pro's components, meaning that it doesn't need to pay tariffs when it imports them, which is what Cook's thank you to "the administration" is referencing.
The Mac Pro was first revealed as Apple's top-of-the-line computer at WWDC 2019. Shortly afterward, it was reported that production of the machine would return to China after its predecessor had been constructed he US, but it seems that Apple has managed to avoid such a fate. The seriously expensive Mac Pro should be available sometime this fall.