Mac Pro production returns to China as Trump-Apple showdown tipped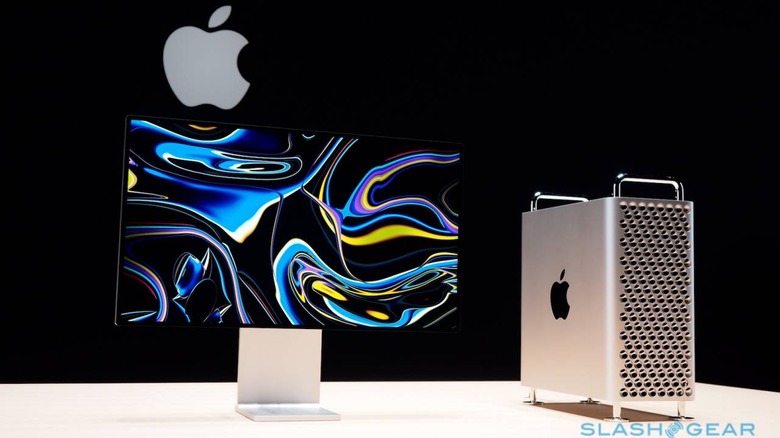 Apple's much-vaunted US production of the last-generation Mac Pro won't continue with the new "cheese grater" model, it's been reported, despite increasing political pressure for American tech companies to shift manufacturing out of China. The Cupertino firm made headlines back in 2013 with its willingness to prioritize American production of the cylindrical Mac Pro, despite the costs involved.
Assembly of the previous Mac Pro in the Austin, Texas plant required $100 million in tooling, the company confirmed, along with specialist training for the workforce there. Although the vast majority of the components were still produced abroad, it was enough to brand the computer as having been assembled in the US.
With the arrival of the new Mac Pro later this year, however, Apple won't be repeating its US assembly experiment. Instead, sources tell the WSJ, Apple has contracted with Quanta Computer to build the macOS machine in a facility near Shanghai, China. From there, it will be shipped in completed form to the US and other regions.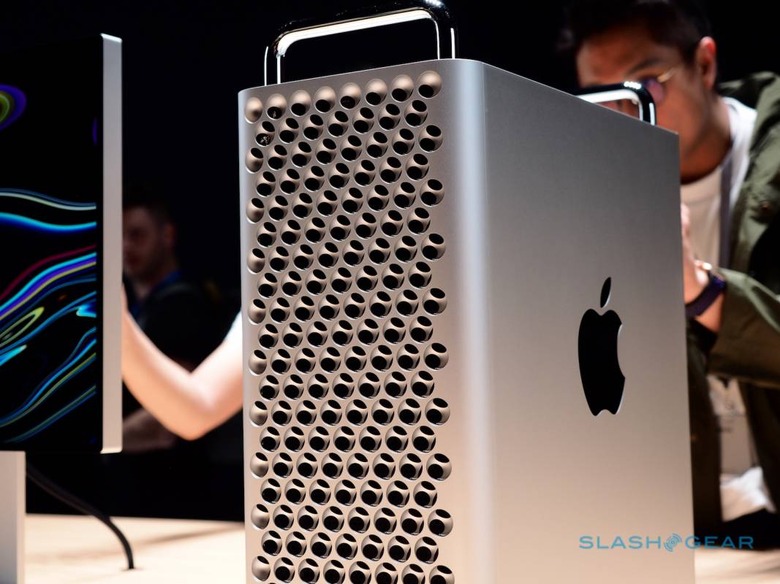 If true, it's further evidence of the extent to which Apple has gone to correct the mistakes of the old Mac Pro. Though the cylindrical design – with its efficient thermal cooling system that funneled air up through the chassis – was certainly eye-catching, it also proved to be a rare misstep from Apple in predicting the future of computing. Internal expansion was largely sacrificed in favor of a vision of external connectivity, with the Mac-builder betting on Thunderbolt 2 peripherals serving owners looking to upgrade their machines.
Reality, however, did not follow that roadmap, and instead Apple suffered several years of accusations that it had given up on pro users. The new 2019 Mac Pro, unveiled at WWDC earlier this year, was a thorough reboot of the computer. In a nod back to earlier designs, it has a more traditional upright form-factor with plenty of space inside for expansion.
Manufacturing in the US is hard, even for Apple
What Apple didn't talk about at its developer conference keynote earlier this month was where the new Mac Pro would be produced. Though the company has talked in recent months about the extent of its US manufacturing and supply chain, particularly when it comes to specialist components, the nuts & bolts of actually building its products still relies heavily on companies like Foxconn and Quanta. They're invariably based in Asia.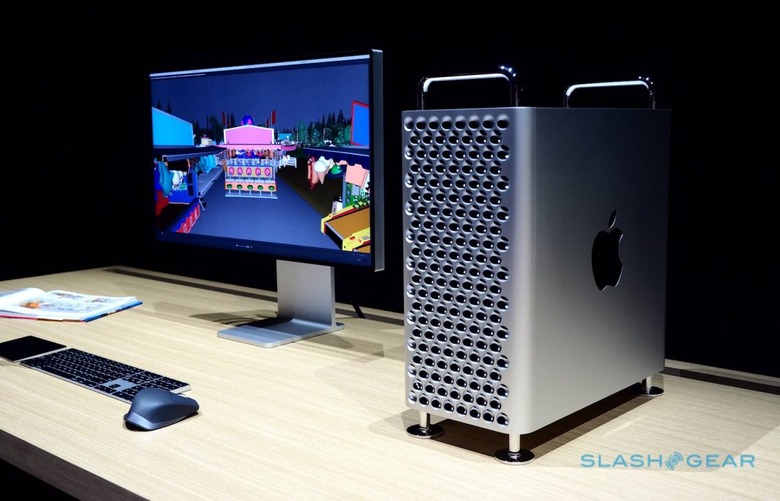 It's a decision that's likely to bring Apple back into the firing line of the Trump administration. The US President has been outspoken in his frustration at manufacturing for American companies being farmed out to providers in Asia, and China in particular. Tariffs implemented in recent months have been a heavy-handed incentive designed to bring production back to the US, by making imports of electronics and other segments more expensive.
Even with those financial hurdles, though, the reality of making high-tech gadgets in the US is a challenge based on more than just the bottom line. An unskilled workforce unfamiliar with electronics yet still considerably more expensive than its counterpart in Asia is one key issue.
Still, the tariff situation looks unlike to get better any time soon. The Trump administration has already announce plans for a further 25-percent penalty on $300 billion worth of imports from China, a move which would impact iPhone, iPad, and Mac. Previous leaks suggested Apple was considering shifting some production to neighboring countries or even further afield – though not necessarily the US – with the expectation that its 2018 success in getting exceptions for key products like AirPods from tariffs is unlikely to be repeated in 2019.