New iPhone port tipped to lock out unlicensed accessories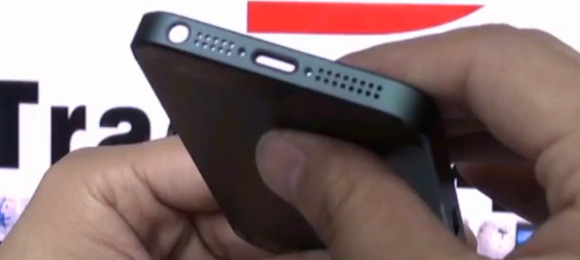 Rumors of a smaller dock connector being utilized on the next iPhone have been circling the internet for a while, and TechCrunch yesterday confirmed with three independent manufacturers that a new 19-pin port will definitely be used. That would render a whole host of accessories using the 30-pin connector obsolete, but Robert Scoble has posted some insight as to why Apple will be making the move to a smaller connector.
Scoble details how the new power connector will have a chip on both ends of the cable, giving Apple total control and leaving device manufacturers unable to make unlicensed third-party accessories. It's a similar strategy that was used with the MagSafe connector on the current MacBook line, and something that battery specialist HyperMac fell foul of in the past.
Just like the MagSafe connector, Scoble believes that cables will dock with the port on the new iPhone magnetically, making it easier for users and ensuring a more durable cable. In addition, the smaller connector will allow Apple to make the device physically thinner. That leaves more room for an improved microphone and better sound quality, and also reduces the chance of water damage occurring.
Other rumors have indicated that the next iPhone will feature a larger 4-inch display with a new 16:9 aspect ratio and 1136x640 resolution. Apple will reportedly redesign core apps to take advantage of the increased screen real estate, and encourage developers to do the same. Leaked backplates for the phone suggest a move to a two-tone metallic back, with a thinner device overall compared to the iPhone 4S.