New iPad wait drops to 5-7 days online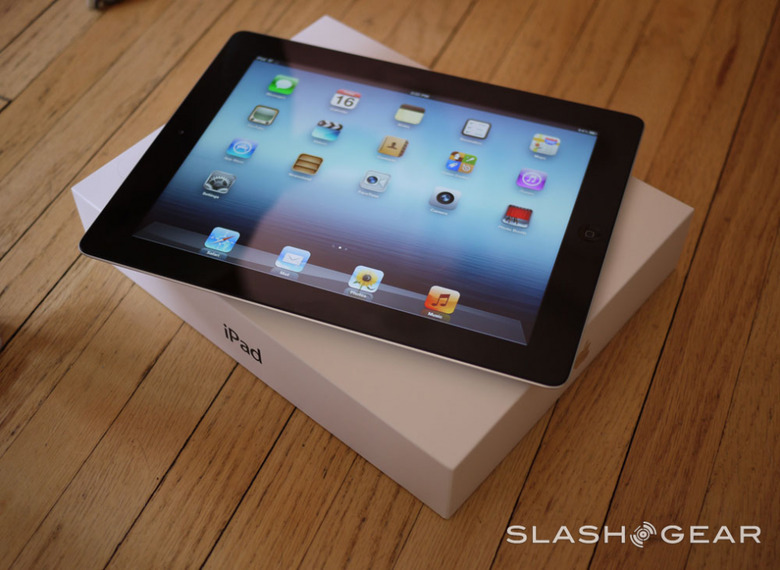 Availability of Apple's new iPad has begun to improve, with new orders of both the WiFi and 4G versions of the third-gen tablet now shipping sooner from Apple's online store. Having been stuck at a 1-2 week delay before delivery since shortly after launch, the new iPad is now listed with a 5-7 business day wait on Apple's US store.
Outside of the US, however, the situation is much the same as it was before. Apple's UK store, for instance, is still listing a 1-2 week wait for the coveted tablet, in both WiFi and WiFi + 4G variants.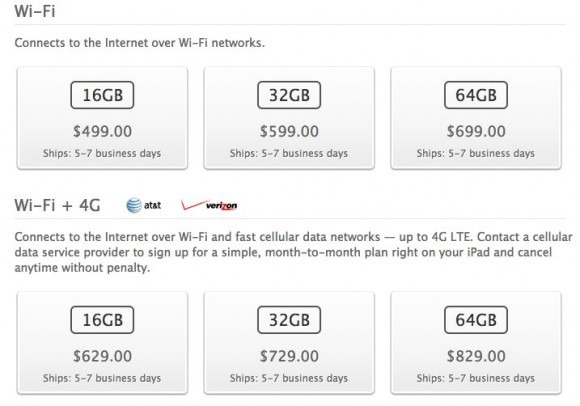 Finding a new iPad in a physical store has generally been a more successful quest than ordering online in the past few weeks, that is assuming you want to have your new tablet sooner rather than later. Nonetheless, even shaving the wait down to 1-2 weeks or less has been an improvement over previous iterations of the iPad, especially considering the scale of Apple's launch plans.
No specific reasons for the delay in stock online have been given, unsurprisingly, though there have been plenty of supply chain rumors attempting to explain it. One of the most likely has been the high-resolution Retina Display, with persistent talk of Apple's suppliers being unable to meet the company's demands for quality and number.
In fact, Samsung was tipped to be Apple's only supplier of Retina Display iPad panels, at least initially, with both Sharp and LG Display struggling to bring their production up to scratch.