New in 2020 smartphones? More punches!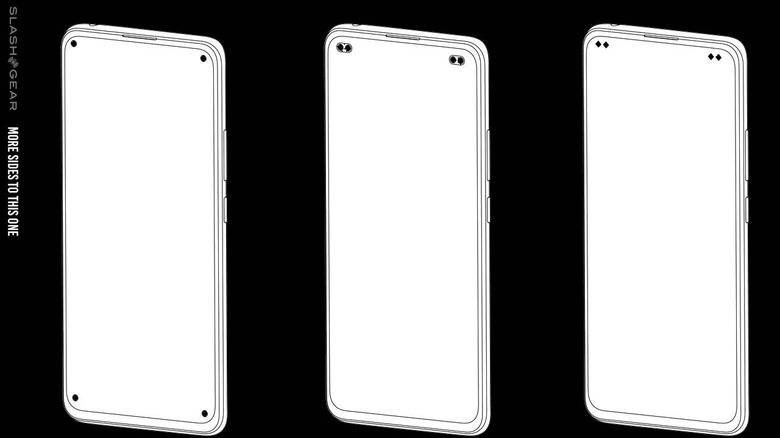 A new listing in the National Intellectual Property Administration in China showed the next big thing from the smartphone company Vivo. In the mix is a variety of new designs for smartphones that may well be released inside the next 12 months. In the collection of drawings in documents submitted to the NIPA, Vivo shows how they'd like to release smartphones with two or four punches, allowing more than a couple options for front-facing cameras, sensors, and odd combinations therein!
First iterations of the punch hole came from companies like Samsung. Thanks to Samsung Display and related companies, we've seen big-name smartphones roll with full-screen displays with holes cut for tiny cameras. They didn't do a whole lot other than act as a way to keep both elements – but the future may be different.
VIA a TigerMobiles find of the patent from China, we see Vivo's future collection of designs. There, it became clear that more was at work than Vivo and Samsung had in the past. Where Samsung – and a few other companies – released the first-wave punch hole devices, they really, truly did not use said punches for much other than a stylistic approach to a device that didn't do a whole lot more than devices before punch-holes.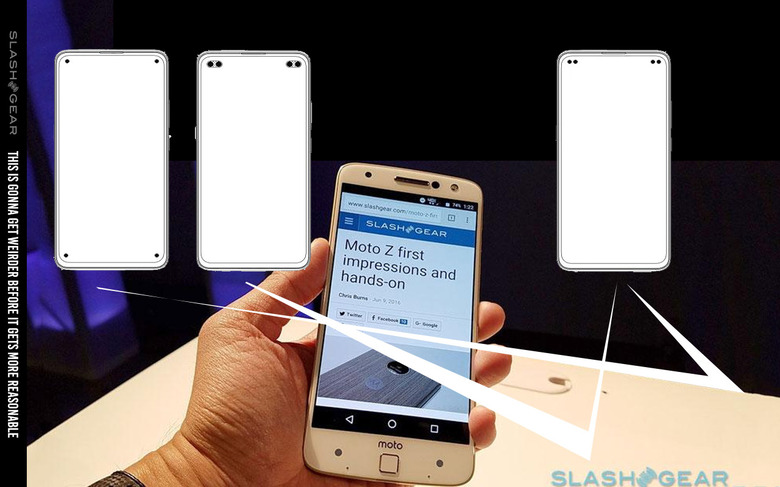 With Vivo's approach, especially the four-corner approach, we see that Vivo's expanding beyond the basics. If you take a peek at the Moto Z through the years, you see similar situations with multiple front-facing sensors. The Moto Z had so many features – and potential for features – that the various front-facing sensors got forgotten in the shuffle. With what Vivo's got prepped, and with the state of the industry today, we might have more potential (via Vivo) for some targeted feature promotion.
The front-facing cameras of Vivo's future devices and the abilities given with the latest round of processors from companies like Qualcomm, lots in Augmented Reality could be released in affordable smartphones of several sorts. Stick around as we investigate further!