New iMac imminent say sources: sleeker, cheaper, more A/V abilities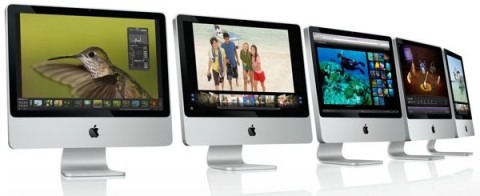 Following on from rumors earlier this month that Apple plan new iMac desktops, Apple Insider has heard that indeed the Cupertino company have already begun production of their new models.  Apparently finalized in design early in September, the new iMacs are tipped to be cheaper but more compact than previous generation models, while other advances "not previously available" to buyers would now be on the table.
The new iMacs – which are believed to follow more closely in the footsteps of the Apple Cinema Displays when it comes to design – are said to include a pair of multimedia enhancements (one of which relates to audio) that should make them "the most versatile ever".  Apple Insider also have a mysterious prediction of their own:
"For its part, AppleInsider believes Apple is primed to extend the capabilities of at least one technology introduced on the Mac platform as recently as last fall."
No matter what the final specifications – and we're not alone in hoping for some Nehalem-gen Core-i7 chipsets to make an appearance – we may not have long to wait.  The announcement could, sources say, come any time between now and mid-October.