New iMac and MacBooks incoming tip analysts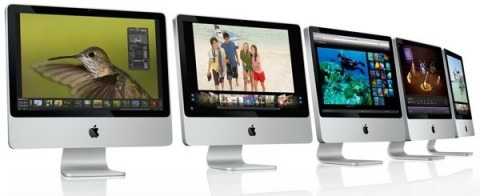 The dust has only just started to settle after Apple's iPod event last week, and already the company are tipped to be readying another range refresh.  Research firm Wedge Partners are predicting that Apple will release new iMacs and MacBooks "in the next several weeks".  The iMac has not been significantly updated since March 2009.
The new Apple iMacs are expected to be of a "thinner, organic design, likely with smoothed or rounded edges", while the MacBooks will see less modification; their redesign "is likely to be limited" suggest Wedge.  It also seems likely that Apple will slot the latest processors into the updated systems; that could even mean a Core i5 or i7 iMac.
Wedge Partners, though, also expect movement at the budget end, predicting that Apple will attempt to head off Windows 7 PCs by adopting some lower price points.  The firm is suggesting Apple will ship three million Macs in Q4 2009.
[via Mike Cane]