New HTC One escapes onto eBay in Verizon form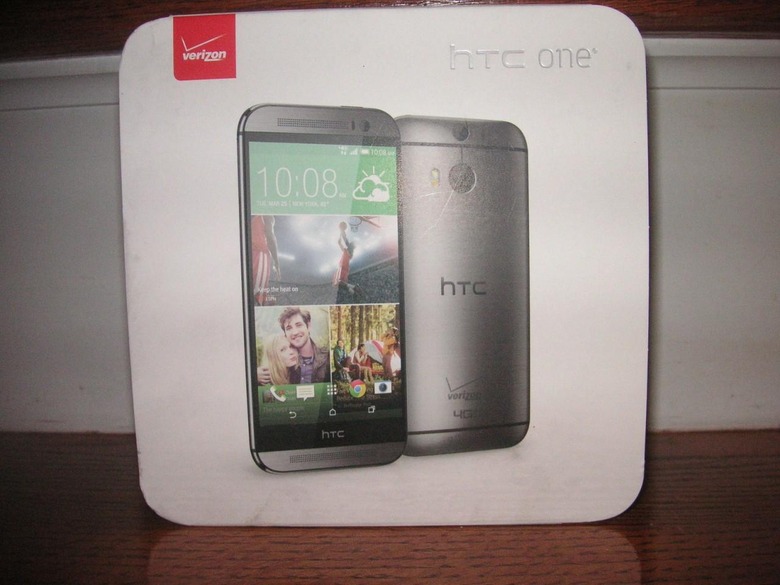 With so many details about the new HTC One already known, all that's really left for HTC to do is start selling the new smartphone, but even there the company has been beaten to it. A 2014 HTC One (aka "HTC M8") has already sold in Verizon form on eBay, confirming the much-rumored specifications along the way.
According to the listing, which was placed by a seller in New York and sold at $499.99, the new HTC One does indeed run a 2.3GHz quadcore Snapdragon 801 processor and 2GB of DDR2 memory. It also confirms the 5-inch, Full HD display, HTC BoomSound dual stereo speakers on the front, and microSD memory card slot happy wiht up to 128GB cards.
Most interesting of course is the Duo Camera system, spreading HTC's UltraPixel technology across not one but two rear cameras.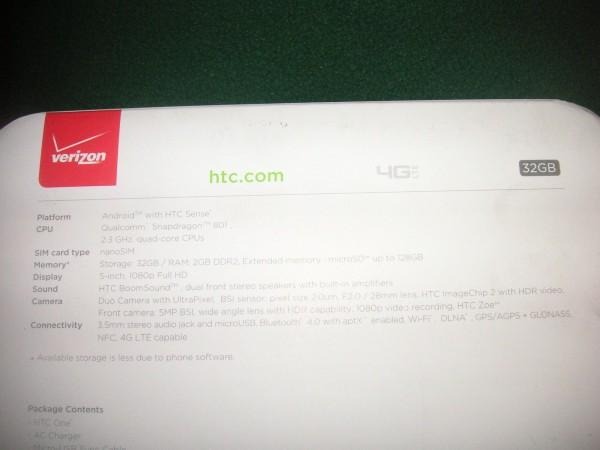 That's described as using a BSI sensor with 2.0um pixel size and f/2.0, 28mm lens, paired with HTC ImageChip 2 and HDR video support. Unfortunately there's no mention of how many megapixels that comes in at; the original HTC One launched last year ran to 4-megapixels.
On the front, there's a 5-megapixel BSI camera, also with HDR support, and a wide-angle lens for fitting more people into selfies. HTC Zoe is also offered, for combination still and video clips.
According to earlier leaks, the Duo Camera with UltraPixel system will offer Lytro-style post-photography refocusing, where the focal point of the frame can be adjusted even after its been captured.
We'll know for sure – and how it all works – when HTC reveals the new One at its event on March 25th in New York City.