All-new HTC One dual camera details revealed in leak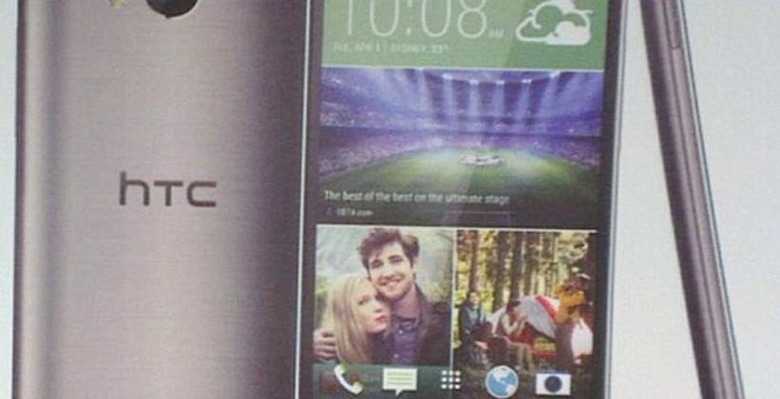 We know most everything about the all-new HTC One smartphone already. There have been a bunch of teaser videos published by HTC talking about the phone. There have been a number of leaks that have revealed features of the device with one of the most recent comparing the new HTC One size to the HTC Max. Today another leak has surfaced.
This time the leak comes in the form of a leaked image from Australian carrier Telstra. The leaked image appears to be a shot of an advertisement that will push the phone when it launches. One of the things we know about the new One is that it has dual cameras on the back.
That camera is called the Duo Camera and it is designed to allow the user to choose the focus point of the image and to create bokeh effects. Users will also be able to use the dual cameras to make 3D effects. The ability to change focus points in images after they are taken is available in a number of smartphones already.
However, some of those smartphones take two images with the same camera to allow the focus changing. It should make for a more efficient process to take both images at once with two cameras. Other than the tidbits about the camera, not much else is known. It's still unclear what the camera resolution is. The ad does tip that the phone has a 5-inch full HD resolution screen, BoomSound, and will sell for AUD 840 with no contract. That is about $760 in the US. Australia is known for having expensive electronics so the US price may be lower when it lands here.
SOURCE: GSM Arena