New Galaxy S9 Leak Shows 3.5mm Headphone Jack Lives On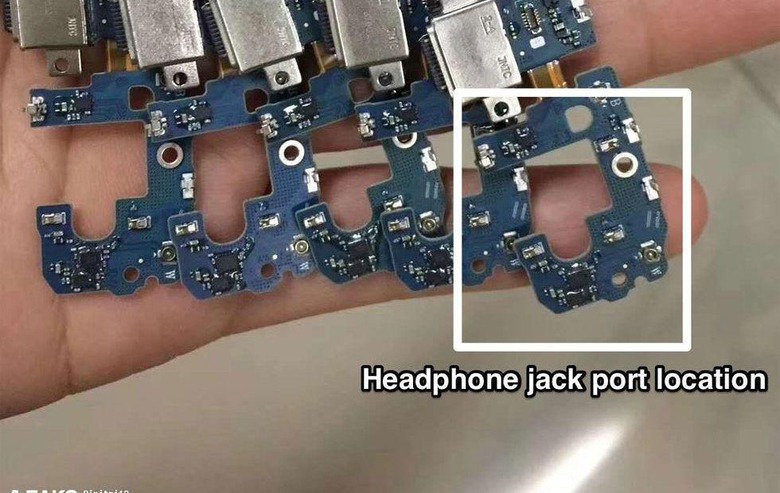 A new leak has surfaced that has to do with the Galaxy S9 smartphone series and the leak shows one of the circuit boards from inside the device. There are a few things that stand out clearly in the images, first is that the smartphone has a single lens camera.
The other standout is the section of the circuit board that is for the 3.5mm headphone port. The headphone port living on for another generation is good news for audio fans. May high-end smartphone makers, like Apple, have been ditching the 3.5mm headphone port and requiring people to use an adapter to connect their headphones.
There is clearly a model number on the components reading SM-G965F, this is believed to be the part number for the single SIM Galaxy S9 Plus smartphone for some countries. There have been a plethora of other Galaxy S9 leaks of late with one of the most interesting being the Geekbench leak from about a week ago.
The specs tipped in that benchmark include a Snapdragon 845 SoC and 6GB of RAM. The leak also shows that the smartphone will run Android 8.0 right out of the box. Another leak showed that the fingerprint sensor will be under the rear camera.
Rumors have also shown a back panel claimed to be for the S9 that shows a single rear camera. The new S9 devices are expected to get announced in February and be available by March 2018.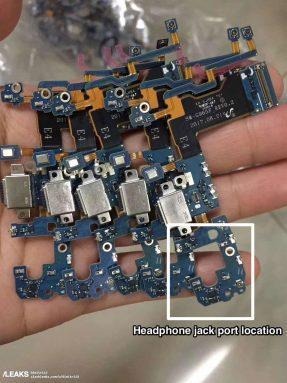 SOURCE: Slashleaks