New Fitbit devices tipped in leaked photos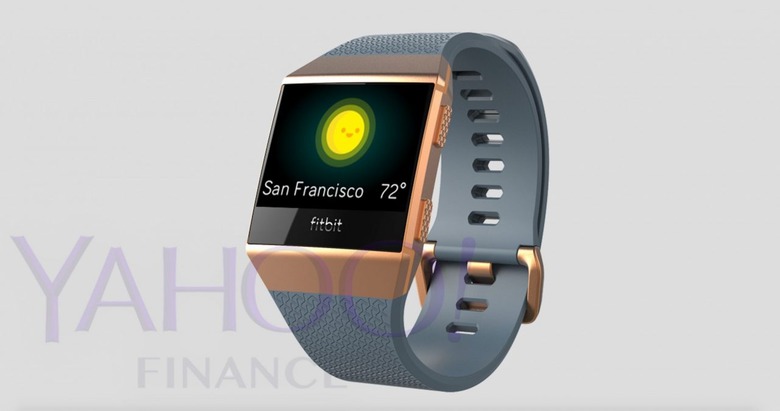 When I first saw images of Fitbit's next two devices, I thought at least one of them was a photo-altered Surge. But it wasn't – instead what we're apparently looking at is a new device which Yahoo Finance was sent from an inside and anonymous source. They say this is the first "proper" smartwatch that Fitbit will ever offer – without knowing what'll be inside, of course.
This device is part of the grand array of Fitbit devices made to rest on the arm of fitness-seekers. Gameification-lovers and those that like to see how many steps they've taken on any given day – these are all Fitbit users. If the images we're seeing today are apparently part of Fitbit's efforts to stick within their own well-known design language while fitting in technology utilized by their competitors.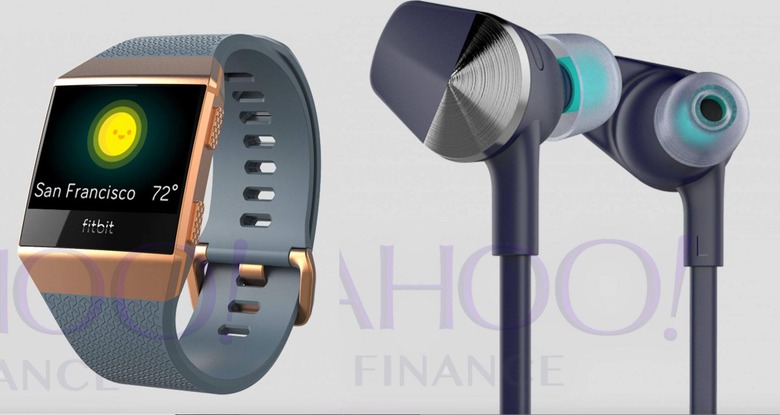 The watch looks strikingly similar to the Fitbit Surge, the company's best-selling GPS watch, as they call it. That device works with a black-and-white display and has somewhat limited functionality. As the Fitbit Surge costs $250 (or thereabouts), we can expect the Fitbit smartwatch to cost a bit more. It's also been suggested that the new leaked smartwatch resembles the Fitbit Blaze somewhat – while I'll believe only that it's functionality is anywhere near similar.
The new Fitbit smartwatch will quite likely have functionality similar to that of the Fitbit Surge, as a baseline. The fact that there are physical buttons along the side of the face of this device indicates that either there's no touchscreen functionality at all, or it's limited. The source of this leaked image said today that the product has GPS inside – this could mean that it's simply a Gen 2 of the original Fitbit Surge.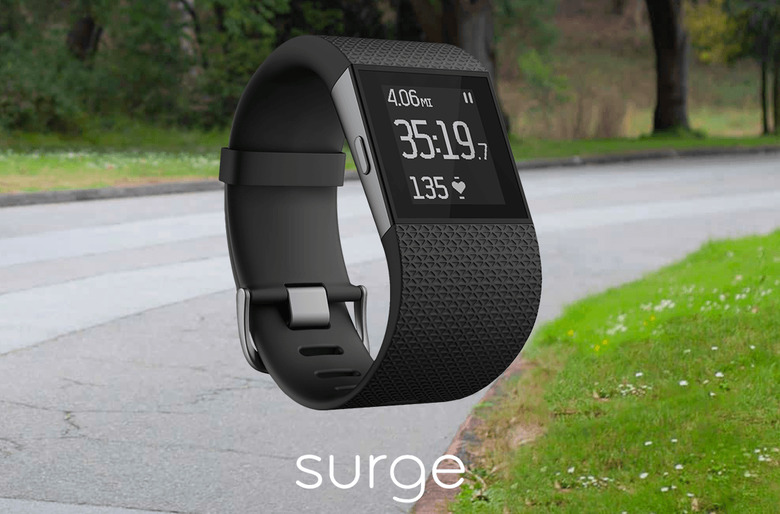 Meanwhile there's a pair of earbuds in the mix here as well. Fitbit's leaked earbuds are quite likely Bluetooth in connectivity and generally high-quality in sound. Their design indicates that weatherproofing could be possible – but we'll see. Yahoo Finance called these earbuds codename Parkside while the watch was called Project Higgs.
Actual pricing on these devices has yet to be revealed by Fitbit – as have the devices themselves. The same source as the images above suggested that the earbuds will come in Nightfall Blue and Lunar Gray for approximately $150 USD. The smartwatch, they said, would be released at a price closer to $300 USD.