New Dr. Dre album to be Apple Music, iTunes exclusive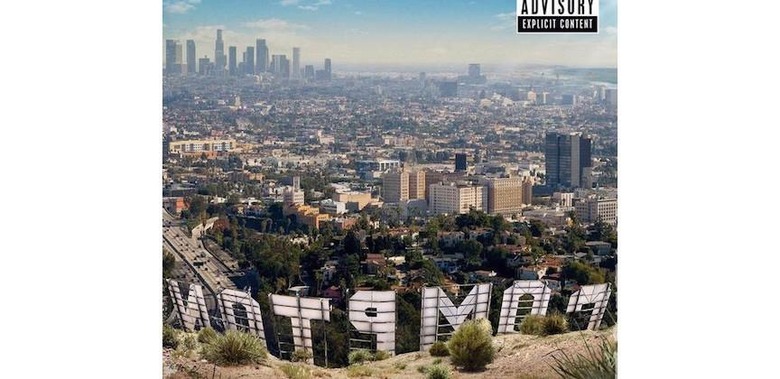 While the big news in the music world on Monday was that prolific rapper Dr. Dre would be releasing his first album in 16 years, the follow-up information should come as no surprise: it will be exclusively available through Apple Music and the iTunes store. Titled Compton: A Soundtrack, the album will be released this Friday, August 7th. Dr. Dre made the announcement over the weekend on his own Beats 1 radio show, The Pharmacy.
The rapper revealed that the new album was directly inspired the upcoming movie Straight Outta Compton, a biography about the hip-hop group N.W.A., which Dre was a founding member of. As he participated in the movie's production, Dre revealed on his radio show that that was how the album came about. "I was leaving the set, going to the studio, and I felt myself just being so inspired by the movie that I started recording an album."
My grand finale. #Compton http://t.co/nbebhWfLqw https://t.co/DF0i2fqaQF

— Dr. Dre (@drdre) August 2, 2015
Seeing as how Dre is a co-founder of the now Apple-owned Beats, and now serves as an executive for the parent company, the new album is an obvious choice to serve as an exclusive for the new Apple Music streaming service. This comes shortly after Apple became the first to offer Dre's most well-known album, 1992's The Chronic, in any digital format. As well as Apple's increased effort to offer exclusive video content from artists on Apple Music.
In addition to being available for streaming, Compton: A Soundtrack can also be purchased on iTunes for $14. The album features 16 tracks, and has a long list of guest stars, including Snoop Dogg, Eminem, Kendrick Lamar, and Ice Cube, another former N.W.A. member.
SOURCE Apple Music / iTunes