New Detective Pikachu trailer has a psychic Pokemon surprise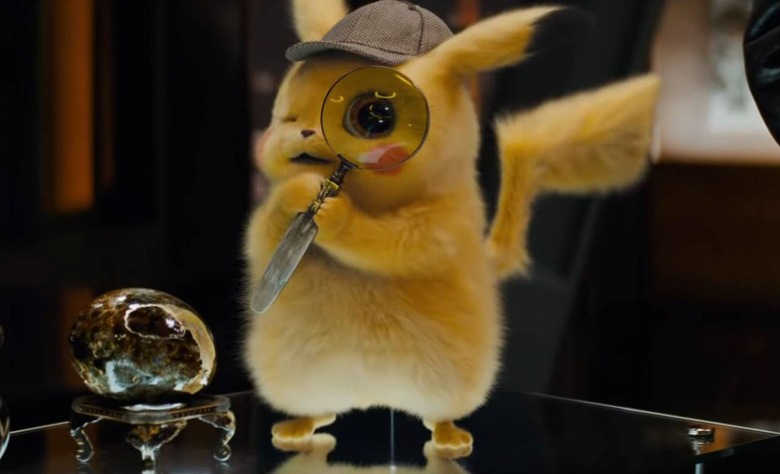 Just in time for Pokemon Day tomorrow, the latest trailer for Detective Pikachu is here. While the first trailer introduced us to Ryan Reynolds' Detective Pikachu and gave us a look at his relationship with the movie's main (human) character, Tim Goodman, this trailer gives us more details about the mystery they're trying to solve. It also shows off more of the Pokemon that will feature in the movie.
There are a lot of Pokemon in the trailer too, including such famous faces as Bulbasaur, Squirtle, Greninja, Flareon, Mr. Mime, and even a bartending Ludicolo. There's also a surprise appearance from one of the most famous Pokemon around at the end of the trailer, but we won't spoil that particular reveal in this article.
In any case, Tim and Detective Pikachu are attempting to track down Tim's missing father, Harry Goodman. Pikachu is in possession of the elder Goodman's hat, but there's just one problem: Pikachu has lost his memory, and doesn't know how what happened to Harry or why he has Harry's hat. Thus, the stage is set for our Pokemon caper.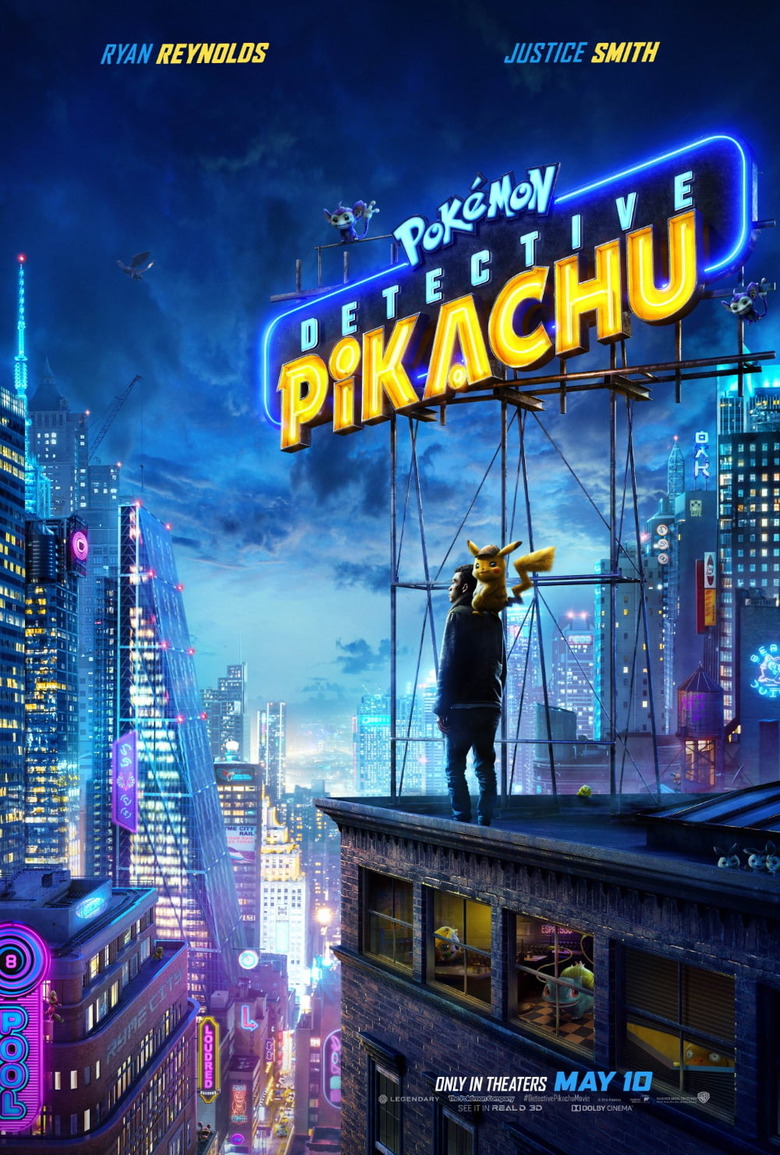 Warner Bros. also shared a new poster for Detective Pikachu today, which you can see above. All in all, it seems that Detective Pikachu is shaping up quite nicely, despite how jarring it may be to see characters like Pikachu and Charizard covered in fur and scales and standing alongside actual humans. Detective Pikachu hits theaters on May 10, and it's then we'll see if live-action Pokemon is something that can actually work.
This trailer is just one part of the Pokemon Day festivities The Pokemon Company has lined up for this week. Tomorrow, Nintendo will debut a new Direct centered entirely around Pokemon, and shortly afterward, the Pokemon anime marathon will return to Twitch with 10 more seasons of the TV show and 11 additional movies for viewers to work their way through. We'll be covering tomorrow's Pokemon Direct here at SlashGear, but in the meantime, head down to the comments section and let us know what you think of this latest Detective Pikachu trailer.