Twitch's Pokemon marathon returns this week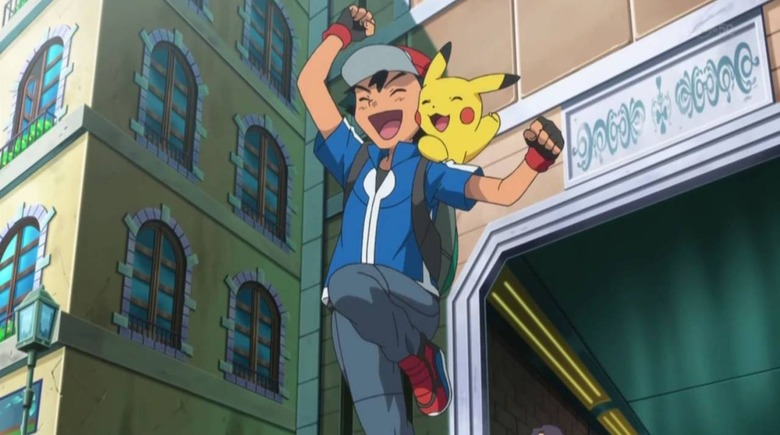 If you're one of the many people who watched the first leg of Twitch's Pokemon marathon last year, here's a bit of good news: the marathon is returning this week. Twitch and The Pokemon Company are partnering up once again, and this time around, they'll be broadcasting a total of 10 seasons and 11 movies. In other words, settle in, because if you're planning on catching the entire marathon, you'll be watching for a while.
Twitch will be begin broadcasting this second marathon on February 27th. That's not just some random date either, as February 27th is Pokemon Day – the day Pokemon Red and Green launched in Japan way back in 1996. It makes a lot of sense, then, that Twitch and The Pokemon Company would choose this date for the start of their second marathon.
Mark your calendars, Trainers. Pokémon Day calls for a Pokémon Marathon.
10 new seasons. 11 new movies, and more badges to collect. Tune in on Feb 27 at 10 AM PT.
— Twitch (@Twitch)
While the first marathon took us from the beginning of the Pokemon series to somewhere in the middle of it, this second marathon will start with Pokemon the Series: Diamond and Pearl and work its way forward from there. As with the first marathon, this one will be broadcast on the TwitchPresents channel starting at 10 AM Pacific on Thursday.
The Pokemon Company says that the second Twitch marathon will run until May 5, so we've got a little over two months of Pokemon to look forward to. Unfortunately, this marathon won't broadcast daily like the first one did – instead, it'll only run from Thursday through Sunday each week, which probably means that we see nearly as many repeat episodes as we did last year.
The Pokemon Badge Collector Extension will also be returning for the second Pokemon marathon, allowing you to catch Pokemon and fill out your PokeDex as you watch. By the time everything is said and done, we'll have made it through 19 seasons of the Pokemon TV series and 16 movies, making this quite the streaming event. Will you be watching when Pokemon returns to Twitch? Head down to the comments section and let us know!