New BMW i3 tipped for 2017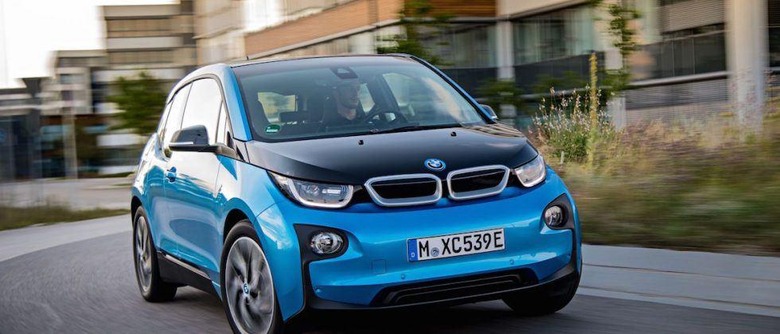 Seeing
's compact electric i3 on the road may not yet be an everyday occurrence just yet, but the fact that it first made its debut back in 2012 means that the German manufacturer feels its design is getting a bit old. Proving this point is a new report from German newspaper Welt am Sonntag which says the car maker will be launching a new, redesigned i3 at some point in 2017.
Citing sources within the company, the newspaper writes that BMW will be giving the compact EV a visual makeover, in addition to battery and range improvements. The i3's front and rear designs will be updated, while new battery technology will extend the range beyond the maximum of 180 miles that's possible with the use of a
.
2016 BMW i3 Review: a modern time machine
There was no word on what the range would be pushed up to, but the increase will be less than 50% of what the car's battery currently offers. Since the range on the i3's battery alone is roughly 114 miles, a 50% increase would still limit the car to just over 170 miles on a full charge.
This puts the BMW i3 at a huge disadvantage against Tesla's upcoming
, which it will eventually be competing with for buyers. Tesla promises its new sedan will offer a minimum range of 215 miles at a starting price of $35,000, while the i3 currently sells for $47,450 with the range extender.
While BMW has loaded the i3 with plenty of
forward-thinking technology and design
, the fact is they only sold 25,000 units in 2015. This means they'll have their work cut out for them if they want a new model to be attractive to consumers in the face of a rapidly growing electric car market.
SOURCE
(German),