New Audi TT and TTS to debut in Geneva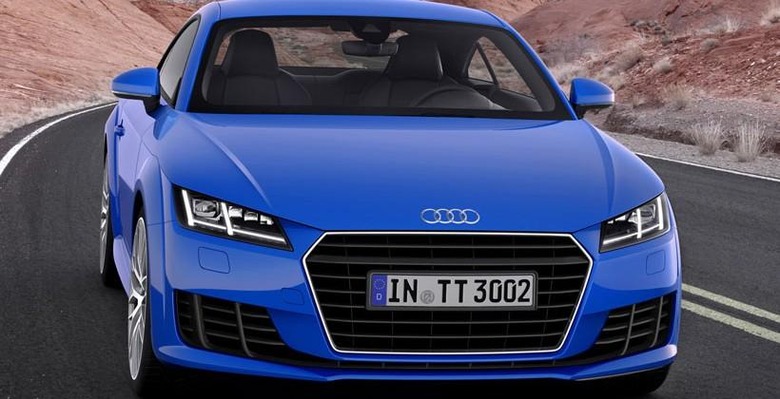 Audi is set to roll out a pair of updated sports cars at the Geneva Auto Show this month. The new cars will include the Audi TT and Audi TTS. The new cars represent the third generation of the compact sports car, and the design was teased last month. The updated car gets a new grille design and a new headlight design.
The sheet metal of the car is revised compared to previous versions. Standard Xenon headlights are used with LED headlights optional on the car with the high beam generated by individual LEDs as well. The matrix LED headlights use 12 LEDs. Dynamic turn signals that activate sequentially in the direction the driver is turning are used.
Audi has added cornering lights that aim a beam into the corner for better visibility. The coupe version of the TT is almost the same size as the outgoing model on the outside but has a 1.46-inch longer wheelbase. An electronic spoiler extends from the trunk lid at 74.56 mph for more downforce.
The new TT using the 2.0L TFSI engine weighs 2711.69 pounds, making it over 110 pounds lighter than the previous model. The cars will be offered in seven colors with two new colors for the line called nano gray and tango red. A new interior offers a two-tone option for the first time. Engine options for the TT include a 2.0 TDI with manual shift and FWD producing 184hp and 280.27 lb-ft of torque. Audi will also offer a 2.0 TFSI in the TT making 230hp and a 310 hp version for the TTS. The cars will be available in FWD or AWD versions. Pricing and availability are unknown at this time.
SOURCE: Audi