New Apple Watch tip points to February 14 launch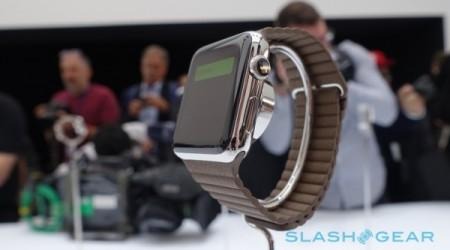 Apple might have a lovely Valentine gift for its fans next year. That is, if this latest leak coming from France proves to be true. IGen claims that its reliable insider sources maintain that the Apple Watch will actually start selling on February 14 next year and will have two additional luxurious color options. This would run contrary to what Apple's own retail exec seems to have implied in a corporate message to retail employees, hinting that Apple's smartwatch won't be launching until spring 2015.
Of course, none of this is official, so take it with a grain of salt. Apple only ever mentioned a vague "early 2015" launch date and it could very well consider March 20, the start of spring next year, to fall under that. Even Senior VP Angel Ahrendts' words could be interpreted differently, though it seemed that her enumeration puts the Apple Watch launch after the Chinese New Year, which takes place February 19.
Though it might not happen on February 14 exactly, French retailers and resellers are apparently still gearing up for a mid-February launch even in light of the latest evidence. Or leak, rather. Of course, what operators say or do and what Apple decides to do in the end might not match, but we'll just presume that these operators have knowledge that outsiders do not possess. That's what leaks and tips are for.
In that vein, there is also another leak about pricing. Not for the regular Apple Watch, which Apple has already announced to cost $349 in full. This one is about two luxury options that are rumored to be available as well. A stainless steel Apple Watch is believed to cost around $500 while one in yellow or pink gold will set you back somewhere between $4,000 to $5,000.
IGen also notes that none of the components of the Apple Watch, even the straps, are swappable, which isn't exactly out of character for an Apple device. Of course, those parts could be replaced or removed at accredited service centers by certified employees, but nothing that regular users will be able to do on their own if they just want to change the straps to match to match their style.
VIA: IGen