Apple Watch now leaked to land in Spring 2015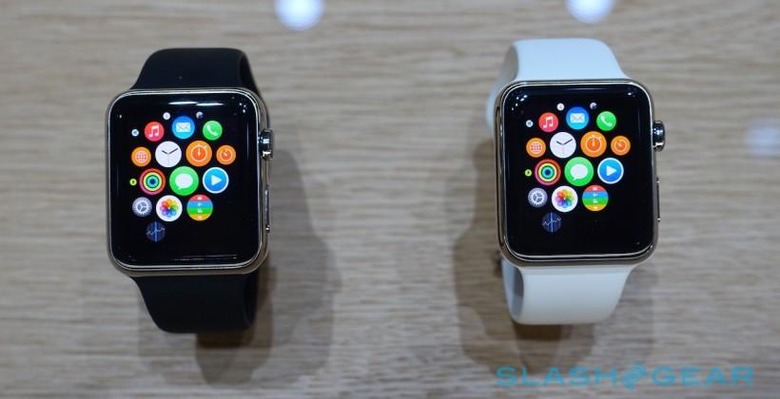 Holding on to Apple's every word about the coming of the Apple Watch? You might want to hold on just a bit longer and a bit tighter then. Company Senior Vice President for Retail and Online Stores Angel Ahrendts was said to have given a video message to retail employees, which isn't exactly something out of the ordinary. What isn't ordinary, however, is that her message hinted that Apple's launch of its first ever and much awaited smartwatch might happen much later than expected, all the way into spring.
Granted, Apple never really gave a hard date for the retail launch, which is something companies try not to do precisely because of this situation. All it said was that it will be coming "early 2015", and that is on a good day, barring any unexpected delays and technical difficulties. And you know what they say about the best laid plans, right? Ahrendts was quoted to have said the following regarding how retail employees will be sprinting a marathon:
"We're going into the holidays, we'll go into Chinese New Year, and then we've got a new watch launch coming in the spring."

Presuming she isn't referring to a different "new watch", we can very well expect the Apple Watch to arrive late March at the earliest. The Chinese New Year next year takes place February 19 while Spring in the US doesn't start until March 20. Of course, Apple could simply just claim that they consider late March, or even early April to be "early 2015" and the world is more likely to readjust its perception of time to go along with that explanation. Presuming, of course, there won't be any other delays.
This slight push in schedule is believed to be caused by issues with the smartwatch's battery and charging. Tim Cook has made it known that the Apple Watch is intended to last you a whole day and then get charged during the night. While battery life might have already met that requirement, the bottleneck seems to be the inductive MagSafe charging, which Apple wants to charge faster than the usual rate.
One slightly unrelated but also interesting aspect about the Apple Watch's retail life is that Apple will be instructing retail employees how to help customers wear and try out the smartwatch in Apple stores, which is truthfully the only way to appreciate a wearable device. But while iPhones and iPads are tethered to tables via wires, an Apple Watch might not, which will definitely present new challenges for employees in terms of security and safety.
VIA: 9to5Mac