New Apple TV revealed with touch controls and games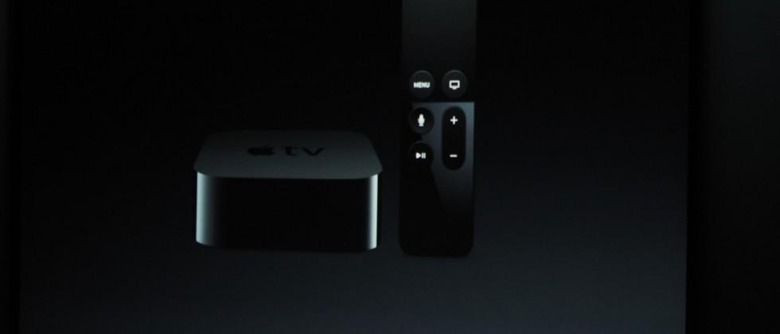 Apple reveals the new Apple TV, complete with a new controller with touch interface. On stage at this Apple event in California this morning, Tim Cook suggested that we are in "the golden age of television", and that "the future of television is apps." "The transition," suggested Cook, "has already begun – over 60% of pay TV streaming video is consumed on an Apple device through an app." It's apparent here that Apple TV will no longer be about "channels", as it were – now they're all about the future where everything is its own individual unit.
While the user interface looks largely the same as before, the content in Apple TV's next generation will be accessible in ways it hasn't been before. This begins with the new Apple TV controller. This unit has more buttons than before as well as a touch control pad. This is in place for more than one reason.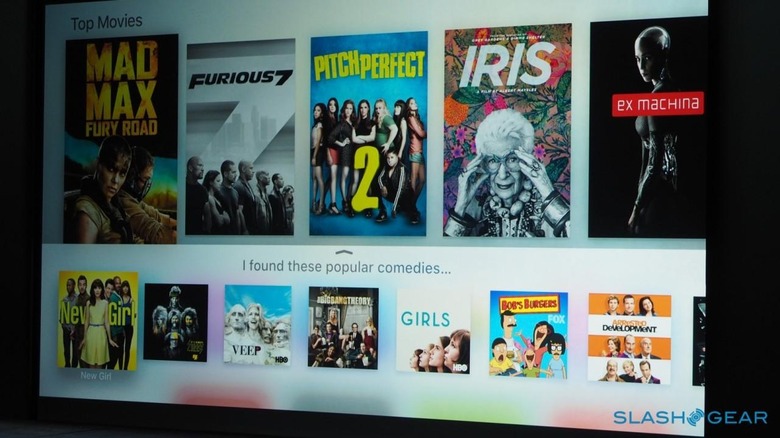 The main reason this device has more controls is its additional use cases – one of which is games.
This version of the Apple TV will have universal search across apps, including iTunes, Netflix, Hulu, HBO, Showtime, and more in the near future.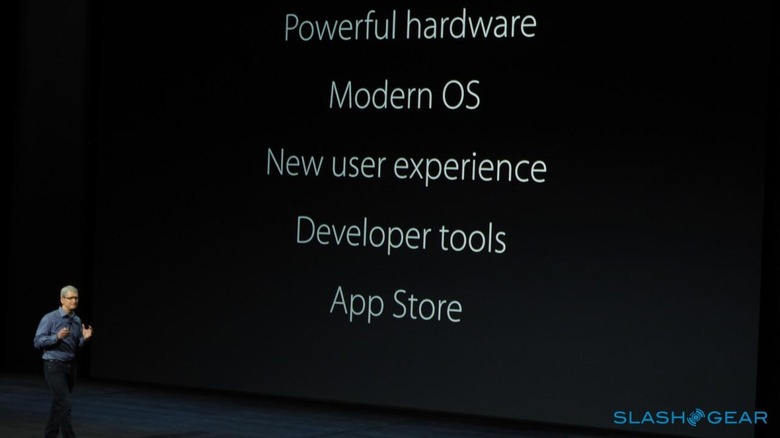 Voice controls are here too, with a lovely little rainbow of voice appearing on the screen whenever you speak with Siri.
Stick around for more information on this new Apple TV in our Apple Hub – pricing and release data incoming.
[gallerybanner p=402796]