AirPods 2 tipped for 2018: Here's what could be new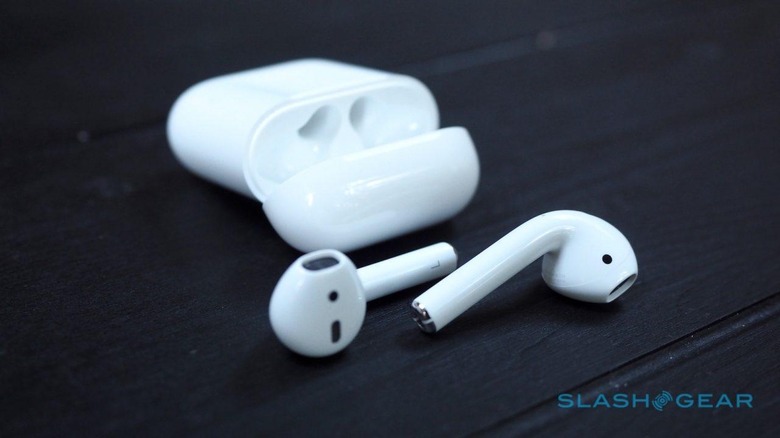 Apple's second-generation AirPods will launch in the latter half of 2018, complete with internal refinements, according to new analyst predictions. The wireless headphones have proved to be a stand-out hit for the Cupertino firm, despite their later-than-planned release. Indeed, Apple is struggling to keep AirPods in stock.
New orders for the wireless earbuds online are currently shipping after the Christmas holidays, which suggests there'll be some unhappy people over the next week. According to KGI Securities analyst Ming-Chi Kuo, Apple has added new suppliers in Asia to try to meet AirPods demand this holiday season, MacRumors reports. Nonetheless, limited access to components like the RF printed-circuit boards for the batteries the earbuds use has stymied production.
Down the line, meanwhile, Kuo says a new AirPods version is likely in the second half of 2018. Exactly what that will consist of is fairly uncertain. The analyst himself only commented on a single internal modification for a "smaller quartz component" in his note to investors.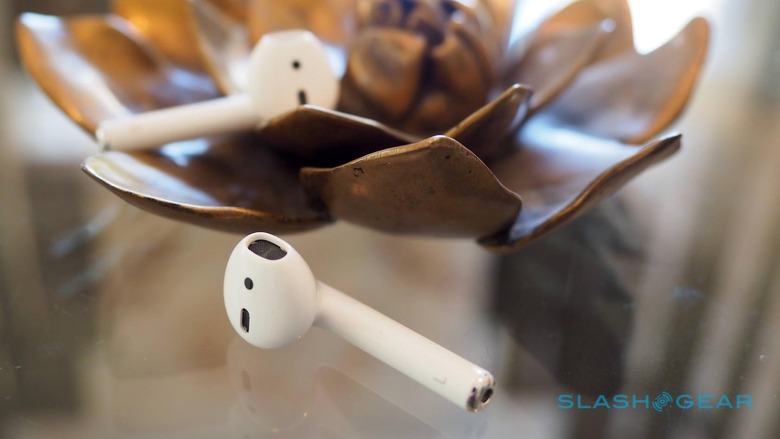 Nonetheless, there are some obvious routes that Apple could take. On the production side, it's likely that the company – and its suppliers – will be looking to simplify the internal construction of the new AirPods. Any way that they can be made more streamlined and thus loosen the current bottlenecks could help when it comes to getting stock onto Apple Store shelves.
For users, there are a few features which have frequently appeared on wish-lists. Currently, the AirPods support tap controls, so that you can tap the casing to trigger functions like Siri or play/pause your current music. A firmware update earlier this year added the ability to assign different commands to each earbud.
However, some sort of touch-strip embedded into the AirPods stem would open up far more flexibility. Sliding a finger up or down it, for example, could be used to control volume or even playback speed of podcasts.
Other users have requested noise cancellation support, something the current AirPods have been criticized for lacking. The absence of a rubber or foam tip, and the ensuing lack of a tight seal with the ear, is also a common point of complaint. While third-party AirPods tips exist, they usually mean the lid of the charging case can't close properly.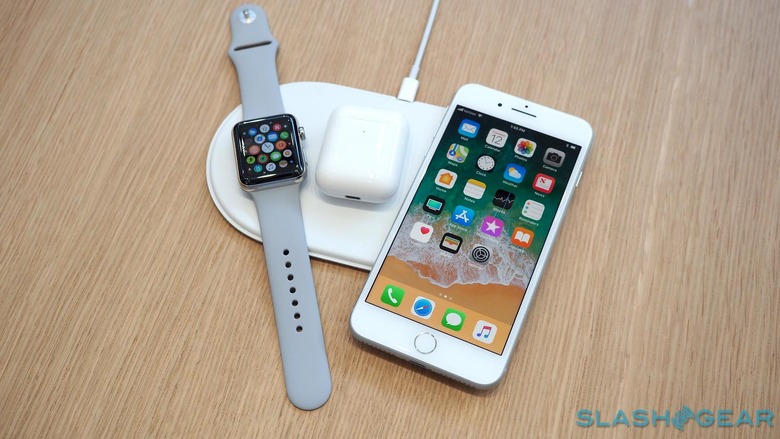 That charging case is something we already know Apple is updating. At the iPhone X launch, the company demonstrated a new version with support for wireless charging. That's likely to arrive alongside Apple's AirPower wireless charging mat, which distinguishes itself from most such pads currently on the market by being able to simultaneously recharge an iPhone X or iPhone 8, an Apple Watch, and the updated AirPods case along with the earbuds inside it.
Given the space constraints, any increase in battery size is likely to be minimal. Apple may be able to instead squeeze out longer playback times for the AirPods by taking advantage of Bluetooth 5.0's greater efficiencies. On the aesthetic side, many have hoped for a different color other than the current white, such as Space Gray AirPods. That's something third-party customizers have offered, but only at a significant price premium.