New 4K iMac may beat the iPad Pro to stores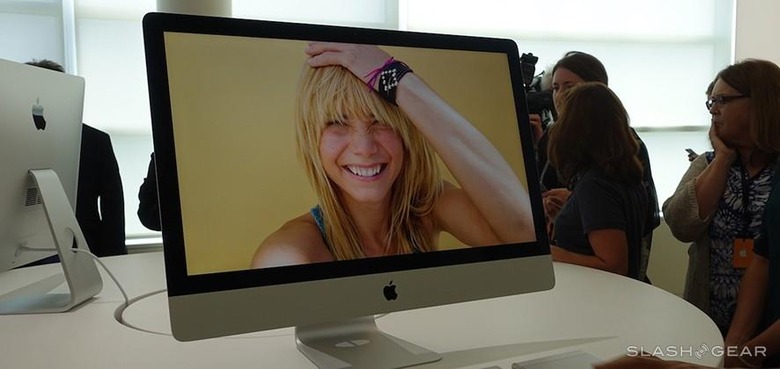 Apple's collection of new devices may continue to expand as early as next week, this time with a 21.5-inch iMac. This iMac would have a 4K display – that's 4096 x 2304 pixels – the same as spotted in El Capitan developer beta codes earlier this year. This new iMac would sit beside the 27-inch 5K iMac already in stores, while previous 21.5-inch iMacs with 1920 x 1080 resolution display would be phased out entirely. Meanwhile the MacBook Pro line awaits its own reboot with the newest-generation Intel processor collection.
Interestingly a nearly-identical rumor from last year suggested that there'd be a single event at which Apple would reveal both the iPad Pro and iMac 5K update. Instead Apple didn't reveal the iPad Pro until September 9th, 2015 – but the 5K iMac was indeed a "wow" moment for Tim Cook on the 16th as predicted.
As 9to5Mac suggests, it's likely that the iPad Pro will be released in early November, 2015. Previously Apple suggested that the iPad Pro would be released at some point inside the month of November.
Fast forward to 2015 and it's far more likely that a new iMac with 4K display would be shown to the public via press release rather than at its own iPad-infused event. Especially since Apple already revealed the iPad Pro last month.
With OS X El Capitan already out for the public, an upgrade to 4K for the iMac 21.5-inch model would be just about a bump worthy of announcement, but not full-blown event. With an upgrade to 4K for the smaller iMac, assuming prices stay the same as they are now, we're looking at the first 4K resolution iMac desktop machines for around $1,099 – far more expensive than the 5K 27-inch model which costs nearly double that.