New $200 Poco X2 looks like Samsung's best smartphone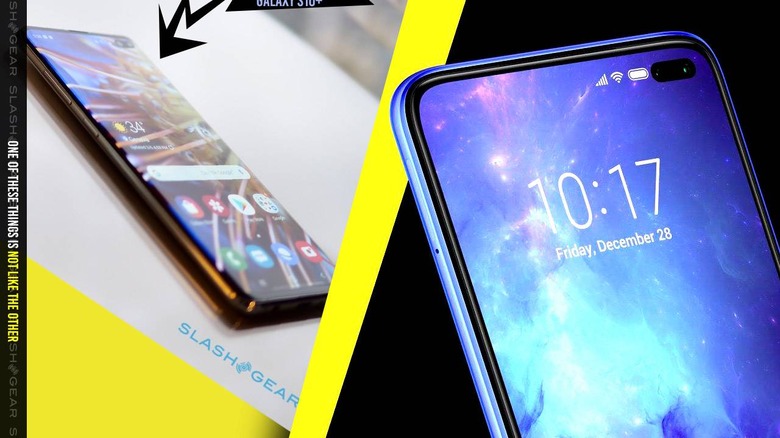 A rising smartphone brand called Poco just revealed a phone called Poco X2, and you'd be forgiven for mistaking it for a Samsung Galaxy S10. Not because it's the same color – it's certainly not – and not because it says SAMSUNG on the back – it doesn't. But with Android inside, several cameras at its back, and a pill-shaped punch-hole full-screen display up front, do you really need to pay 3x the price for a phone from Samsung?
Why don't we have this phone in the USA?
The Samsung Galaxy S10 was released in 2019, the Samsung Galaxy S20 is about to be revealed (on February 11), and they've both got prices that are literally several times that of the just-revealed phone called Poco X2. The Poco X2 doesn't have as powerful a processor as Samsung's phone, Poco X2's display is IPS LCD instead of Samsung's AMOLED, and etc... the one is certainly less of an extremely high-end phone than the other.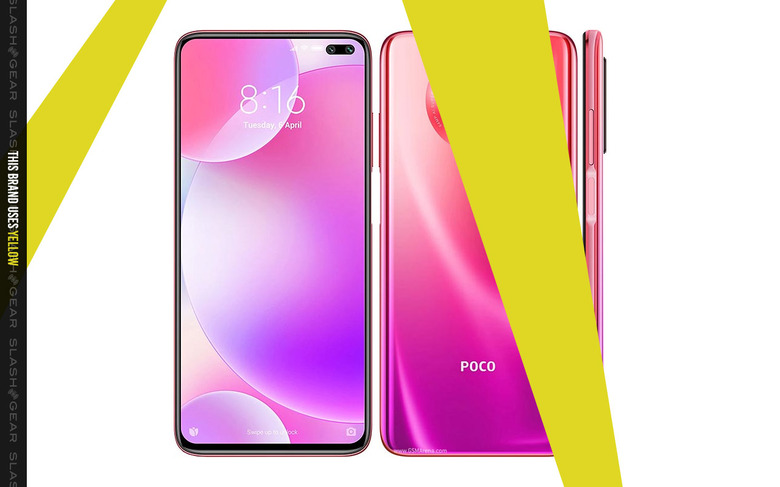 But it's not because it's afraid of battle with Samsung that Poco's X2 isn't coming to the USA. It's because Poco is an India-focused company right this minute. They came from Xiaomi, focused on India, and broke off as their own independent brand. We can expect this sort of thing to keep trending into the future.
What is Poco?
This phone has an unfamiliar name, if you didn't follow the release of the original. Poco is a brand that was once part of Xiaomi, but recently went independent, and is now aimed primarily at the burgeoning smartphone market of India. For more information on the first Poco phone, aka the Poco F1, or Pocophone, take a peek at our Pocophone F1 Review from 2018 – it was a shocker!
Specs for Poco X2
In the gallery below you'll see a whole mess of images that've come directly from Poco India. These images make clear the ins and outs of the Poco X2 on its own, but also compare to the company Realme and their device Realme X2.
The two companies are sort of at war at the moment in India because they're fighting for the same market. ...And because one seems to be sorta... replicating the design aesthetic of the other. But that's a story for a different time!
Poco X2 colors
Colors for this new Poco X2 device are not meant to be as generally toned-down and simple as the Samsung Galaxy or Apple iPhone lineup – that's not what they're about. Instead we've got a blue, a purple, and a red – they're called Atlantis Blue, Matrix Purple, and Phoenix Red. There is no pearl, there is no black, there is no navy blue or forest green.
These colors were made for India, the country in which the most fantastically bright and colorful festival is held every year. That's Holi – the Indian festival of spring, love, colors!
Poco X2 Release and Pricing
The Poco X2 Flipkart release date is February 11, 2020, at 12 noon (in India). If you live outside of India, you might want to check Amazon on or after that date and time. Pricing will be very similar, though we're expecting some yet-unnamed deals to appear through Flipkart – we shall see!
• Rs. 15,999 6GB RAM, 64GB internal storage
• Rs. 16,999 6GB RAM, 128GB internal storage
• Rs. 19,999 8GB RAM, 256GB internal storage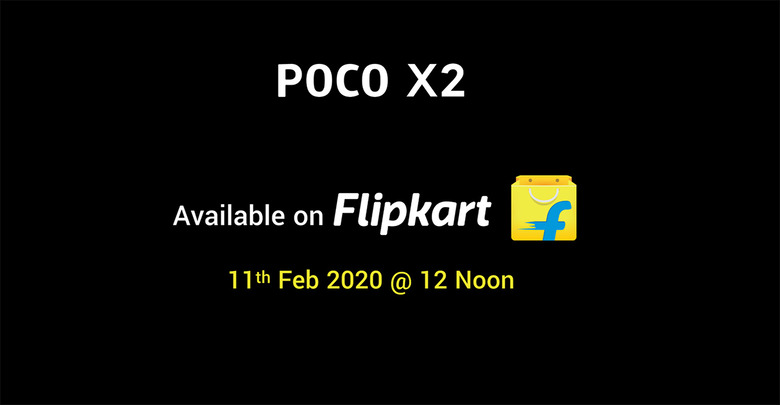 The pricing for the Poco X2 is meant for India, right out the gate. It's not particularly likely we'll see a general release of Poco X2 in the USA. But we can cross our fingers and hope that a company like Poco – or its former head company, Xiaomi, has the courage to bring something this fantastic to the USA to take on the most massive brands in North America. Is it time for nearly-top-notch phones to cost less than $500?