Netgear NeoTV PRIME with Google TV and NeoTV SlingPlayer deal revealed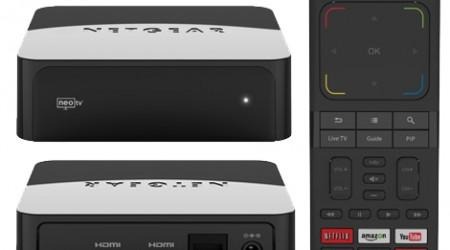 Netgear has pushed out a new Google TV box at CES 2013 this week, the NeoTV PRIME (GTV100), as well as new home streaming to its NeoTV range thanks to a deal with Slingbox. The PRIME supports all the usual Google TV apps, as well as playback of local media via its USB port.
Connectivity includes WiFi b/g/n and a 10/100 ethernet port, as well as an HDMI port. The twin-sided remote hooks up vie Bluetooth. Maximum video output resolution is 1080p.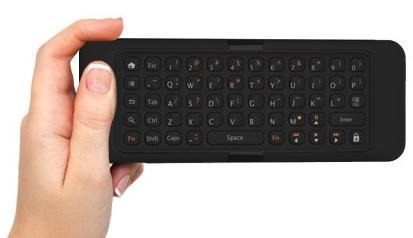 There's also streaming from Android phones using the aVia media app, which Netgear will be preloading on the NeoTV PRIME, and the PrimeTime app for holistic search of content across live TV, app, or web. The Prime's remote, meanwhile, has an integrated keyboard for swifter search, plus a trackpad and directional pad.
As for the SlingPlayer integration, Netgear's deal with the company means users will be able to stream content to a NeoTV box, such as from the recently announced range priced from $49.99. It's also loaded on the new PRIME version.
The Netgear NeoTV PRIME is on sale from today, priced at $129.99.