Netgear NeoTV Prime Google TV box leaks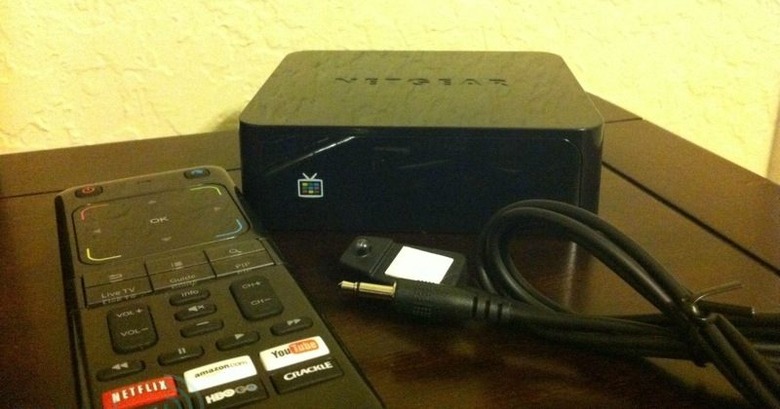 The surreptitious rise of next-gen Google TV boxes continues, with the Netgear NeoTV Prime GTV100 following ASUS' Qube in slipping through the FCC and then into the wild courtesy of some leaked prototype shots. The NeoTV Prime is a compact STB with a dual-sided remote, offering a touchpad and streaming media shortcuts on one side, and a QWERTY thumb-board on the reverse.
Shortcuts include Netflix, Amazon Video, YouTube, Vudu, HBO Go, and Crackle, though there are also keys for search and for live TV. Inside the main box there's WiFi 802.11n along with Bluetooth 3.0; it's not clear what processor is doing main duties, but an ARM-based chip pretty much a lock-in.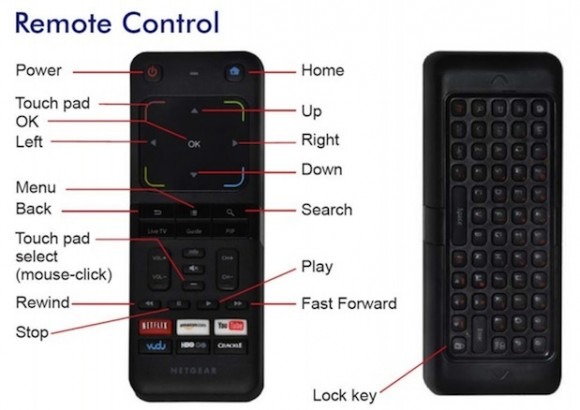 Engadget scored a few shots of a prototype unit, along with some feedback from beta testers. According to the tipsters, the shortcut keys are locked to the labeled services, and there have been some issues with the STB as a whole overheating. There's also the possibility of an aesthetic redesign before release.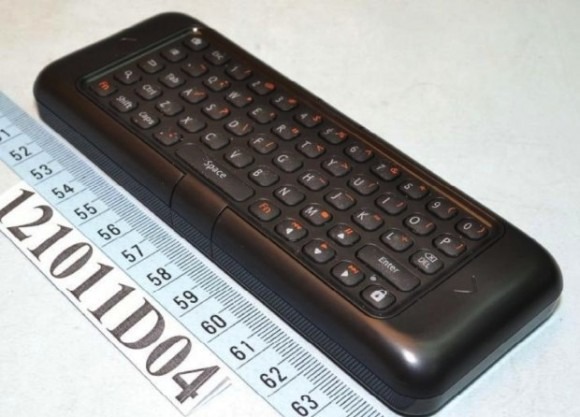 Netgear has already used the NeoTV name for a range of non-Google TV media streamers, updating the line as recently as September with three new models. Priced from $49.99, they use an HTML5 interface allowing Netgear to easily change the service on offer, introduce new features, or iron out bugs; the included remote with the $69.99 NeoTV Max also has a QWERTY keyboard on one side, though it lacks the touchpad of this Google TV model.
No word on when we could see an official launch of the NeoTV Prime, but a CES 2013 debut seems likely.
[via GTV Hacker]