Netflix retains lead in streaming video, YouTube in second

With YouTube hitting over one billion monthly users back in March, one would assume that the streaming video website leads the way in the category, but it's actually Netflix that's number one in streaming video. Netflix has accounted for a third of all internet traffic for the past three years, and today's latest ratings keep the streak going.
According to data from Sandvine, Netflix tops the list of "online video downstream sources" for the first half of 2013 (most likely thanks to House of Cards). The Reed Hastings-led company comes in at 32.3% on the list, with YouTube coming in at a distant second at 17.11%. And while other streaming services have claimed to have significant growth, today's results show otherwise, with Amazon and HBO remaining stagnant for the most part. These two companies are at the bottom of the list with 1.31% and 0.34%, respectively, both of which are drops compared to last year.
Hulu, iTunes, and Facebook also made the list. Hulu, specifically jumped from 1.1% to 2.41% this year, making it the streaming video service to watch out for other than Netflix and YouTube. Granted, these results only track internet traffic on home networks. Things are a bit different when you only track mobile web traffic.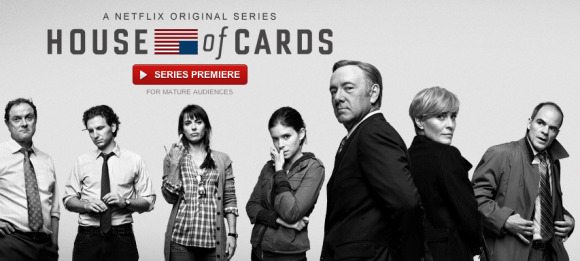 YouTube came out on top in mobile streaming traffic with 27.33%, while Netflix is way at the bottom of the list with just 3.98%, proving that Netflix isn't all too popular on mobile devices while on the go. Other services to make the mobile streaming list include Google Play, Pandora, and BlackBerry, although they were also down toward the bottom, with Facebook placed toward the top.
In Netflix's latest quarterly earnings, the company boasted an increase of three million subscribers during the three-month period, which brings the service's total user base up to 36 million. If the trends continue, Netflix will be a force not to be reckoned with, especially when they consume a third of all internet traffic. The company even went as far as saying that they contribute to the decline in piracy, but BitTorrent doesn't believe it, saying that Netflix's claims are fallacious.
VIA: AllThingsD
SOURCE: Sandvine