Netflix PS3 Update Coming Oct 18th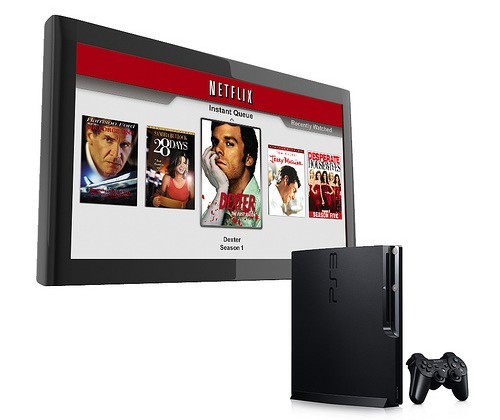 Sony has confirmed that the Netflix update for the PS3 will go live on Monday, October 18th, allowing users of the console to stream TV and movie content without needing to slot a Netflix disc in first.  There's also an updated UI, but more impressively select media itself will be higher resolution than before.
Video demo after the cut
That's because, as of Monday, some movies and TV shows will be streaming in 1080i HD to the PS3, complete with Dolby 5.1 channel surround sound.  There'll also be subtitles for some content.
The new UI will allow for content searches directly from the PS3, rather than having to set up an Instant Queue on your PC and then access it from the console, and Sony reckon it's faster and will start playing streaming content quicker as well.  The update will go out on Monday next week, and you'll obviously need to have a Netflix subscription in order to access it.