Netflix originals and exclusives run down for 2014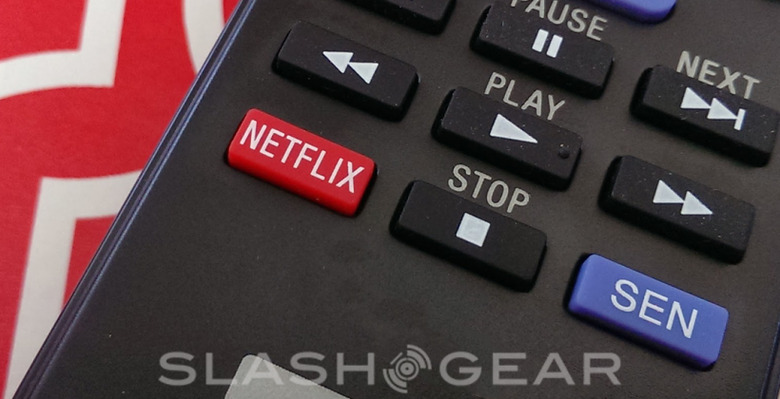 This week the folks at Netflix have made with the report on how well they did financially in 2013, revealing in the process how they'll be progressing through 2014 – as far as they know. One thing Netflix does know about itself is how much exclusive action they'll be getting, with their own Netflix-exclusive episodic series appearing alongside Netflix-only movies, the likes of which have been gaining particular steam here close to Oscar season. In addition to speaking on which series will continue, Netflix lets it be know what's certain to appear that we've not heard of as of yet.
One of the more interesting sets of programs Netflix has spoken of this week that we've heard precious little of thus far exists in the Marvel Comics camp. While we were to understand that a number of short series of episodes were to be produced, centered on odd characters, the lot of them, here we're seeing Netflix confirm that the first series will be called "Daredevil." Before we only knew that he'd be at the center of the first few episodes.
The Breaking Bad spinoff Better Call Saul has been confirmed to be an "exclusive premiere" with Netflix. This doesn't mean they'll only be shown on Netflix – though that bit is confusing – coming instead of AMC first, on television, coming then to Netflix for the web. Netflix "exclusive deal" with the Breaking Bad series will also continue, having been expanded for an unspecified amount of time.
Breaking Bad's final 8 episodes will arrive on Netflix in North America starting on the 24th of February – all at once.
There's a show by the name of Sense8 coming out courtesy of the Andy and Lana Wachoski – the team that brought the world The Matrix films – along with J. Michael Straczynski. There's another "as-yet unnamed project" coming from the creators of the Damages series as well.
New seasons of House of Cards, Orange is the New Black, Lilyhammer, Hemlock Grove, and Derek will be appearing this year, as will the "fully exclusive" final season of the show The Killing. New series include an adult-aimed original animated series called BoJack Horseman, a Weinstein Co.-made "epic series" about Marco Polo, and "additional new kids series" from DreamWorks Animation. More episodes of Turbo F.A.S.T. are coming this year for good measure.
Netflix also announced that they were rolling strong at the end of 2013 with a cool 44 million subscribers. They also made clear that they'll likely hit 48 million subscribers inside the first quarter of 2014.
"If we do make pricing changes for new members, existing members would get generous grandfathering

of their existing plans and prices, so there would be no material near-term revenue increase from

moving to this potential broader set of options. We are in no rush to implement such new member

plans and are still researching the best way to proceed." – Netflix
Above you'll see a note from Netflix on their current and future pricing structure. There they suggest that while new prices may be on the way, they're certainly "in no rush" to make changes.