Netflix shows are about to get comic-book crazy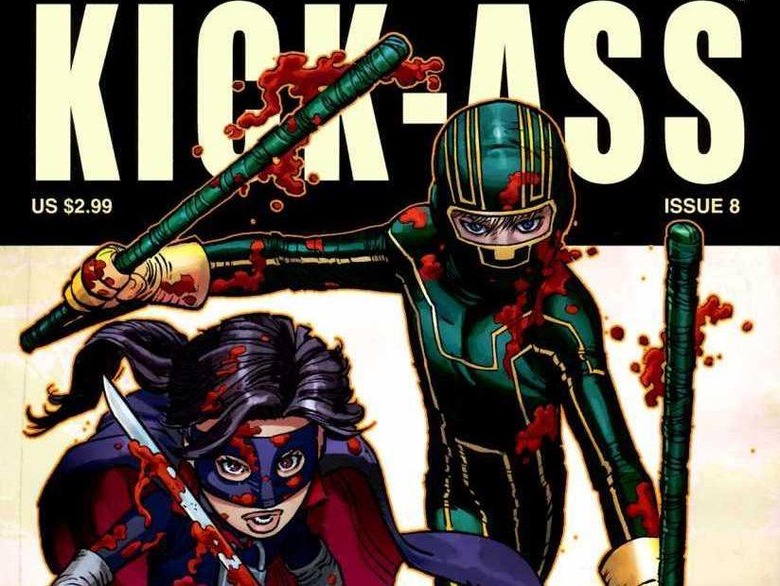 You always remember your first, and in Netflix's case that's probably going to be your first acquisition. Hard to believe, but that's only just happened now, almost two decades after Netflix was first founded back in 1997. The lucky acquisition? It's not what you might expect.
In fact, Netflix has bought a comic book company. Specifically, Millarworld, the company set up by Mark Millar and responsible for characters including Kick-Ass, Kingsman, and Old Man Logan. Terms of the deal were not revealed. However don't expect new, Netflix-published comics to suddenly begin showing up on your nearest newsstand.
Instead, the streaming company wants the content for its movie and TV show potential. "Together, Netflix and Millar will bring Millarworld's portfolio of critically and fan-acclaimed character franchises to life through films, series and kids' shows available exclusively to Netflix members globally," the company explained today. "Millarworld will also continue to create and publish new stories and character franchises under the Netflix label."
It's part of a renewed push by streaming platforms to not only secure the rights to hit shows, but get in there early and help create the shows themselves. Netflix expects to spend $6bn on content in 2017, from a combination of licensing rights to third-party content and the expense of making its own. Still, as we've seen before, having the right show can net a streaming company not only awards but the allure of being the only place subscribers can watch it.
Superhero content and science-fiction in general have proved some of the more enduring topics, and it's that which Netflix appears to be focusing on with the Millarworld acquisition. Millar spent eight years at Marvel, working on comic books that set the grounding for the Avengers and more. After that, Millarworld characters have helped rake in almost a billion dollars in box office revenue, from movies like Kick-Ass and Kingsman.
Exactly which franchise may be the first to get the Netflix treatment is unclear at this stage. Initially, it seems, it'll be based on one of Millarworld's existing characters, though with room for new creations down the line. "We look forward to creating new Netflix Originals from several existing franchises," Ted Sarandos, chief content officer at Netflix, said, "as well as new super-hero, anti-hero, fantasy, sci-fi and horror stories Mark and his team will continue to create and publish."
It's not the first "first" for Netflix this year, mind. In Q2 2017, the company grew faster than it had predicted would be the case, jumping from 99m to 104m streaming subscribers. Describing it as crossing "the symbolic milestones of 100m members" in addition to, for the first time, having "more international than domestic members," Netflix said that it had been "a good quarter."