Netflix: We can save movies (but not movie theaters)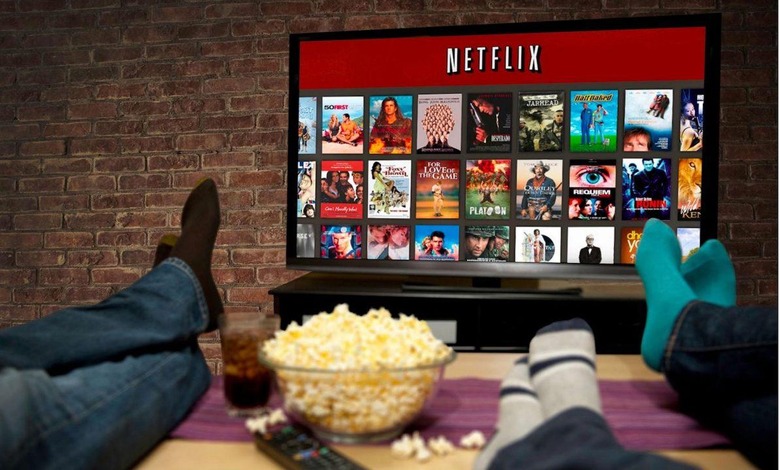 Netflix has more than 100 million subscribers, and has taken aim at the movie industry, warning that what's good for films may not be so great for the traditional ways they're watched. The on-demand media service announced revenues of $2.79bn in Q2 2017, with the vast bulk of that from streaming rather than its legacy DVD business. Now, international subscribers now account for half of Netflix's total user-base.
The big question has been how Netflix's investment into content has been paying off, and there the company has some fighting words. "We understand that our approach to films – debuting movies on Netflix first – is counter to Hollywood's century-old windowing tradition," the company writes, referring to the period during which a movie is only available in theaters before it is released on DVD or through other methods.
"But just as we changed and reinvented the TV business by putting consumers first and making access to content more convenient," Netflix continues, "we believe internet TV can similarly reinvigorate the film business (as distinct from the theatrical business). This year we will release 40 features that range from big budget popcorn films to grassroots independent cinema."
The message looks to be that, while movie-making can only be invigorated by the investments Netflix – and, indeed, others like Amazon – are making, there's no going back for how those movies are consumed. Netflix points to "I Don't Feel at Home in This World Anymore" by way of example, which won the Dramatic Jury competition at the Sundance Film Festival this year. "Within a few weeks of the win," the company points out, "it premiered on Netflix everywhere, so that it could be enjoyed by fans, exactly when the world was talking about it."
MORE: The best free Netflix alternatives
Looking ahead, Netflix is predicting that it'll add in the region of 750,000 new US members in Q3 2017, and 3.65m internationally. Indeed, the company says it's on track for positive international contribution profit for the full year 2017, which would be a first. Even with growing competition from YouTube, Amazon, and others, Netflix says it's confident it can continue to improve.
"The shift from linear TV to on-demand viewing is so big and there is so much leisure time, many internet TV services will be successful" the company suggests. "The internet may not have been great for the music business due to piracy, but, wow, it is incredible for growing the video entertainment business around the world."