The best free Netflix alternatives you've never heard of (mid-2017)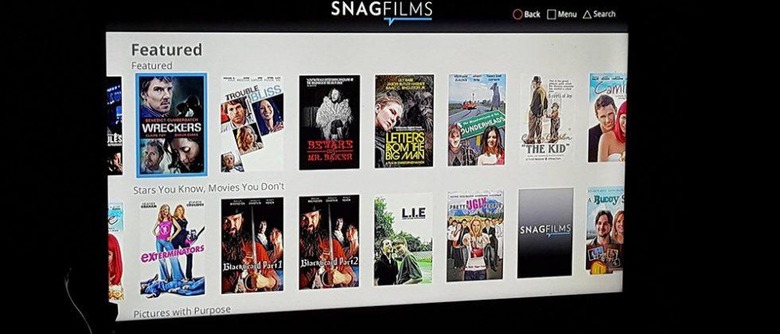 Somewhere in the vast expanse between Netflix and piracy lies a slew of free, legal streaming services, some more appealing than others. These free services are supported by advertisements — there's no free lunch, after all — but they're a solid option for anyone who wants to ditch cable without racking up a similar bill. You've probably heard of the most popular ad-supported service, Crackle, but how about these options?
Tubi TV
Tubi TV launched in 2014 and is the single largest collection of free, legal, ad-supported movies and TV shows available. The service has apps for all the major platforms, including Roku, Fire TV, PS4, Xbox One/360, Samsung Smart TV, Apple TV, iTunes, and Android. Of course, it can also be watched on Chromecast via the mobile app.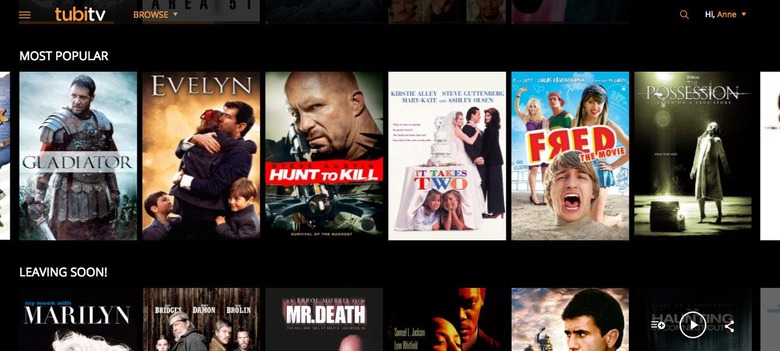 Tubi TV is upfront about how it competes with the major streaming services, and it even includes a section of content called 'Not on Netflix,' a special category of videos you can't watch on Netflix. Despite being free, the platform has a modern, high-quality interface, one that queues up titles, keeps track of your viewing history, and synchronizes content between devices.
Tubi TV has more than 200 content partners and says that its video library is updated every week. These content partners include MGM, Starz, Lionsgate, Conde Nast, The Jim Henson Company, The Weinstein Company, Sky, iTV, and more. The library, meanwhile, has notable items like 'Gladiator,' 'Igor,' 'Mad Max,' 'School of Rock,' and hundreds more.
SnagFilms
SnagFilms is another free streaming service that is well-made and updated regularly, though it doesn't have the same quality of content as Tubi TV. This service is home to a bunch of documentaries, a bunch of classics, older award-winning movies, plus television shows including a bunch of National Geographic shows, some history content, and more.
This service is available on some major streaming devices and platforms, including Roku, Xbox 360, Android, iOS, and Windows.
Popcornflix
The name 'popcorn' in association with free streaming services is generally synonymous with 'pirated,' but that's not the case here. Popcornflix is a free and legal service that is supported by advertisements, and it has arguably better content than SnagFilms — or, at least, more popular and recognizable content.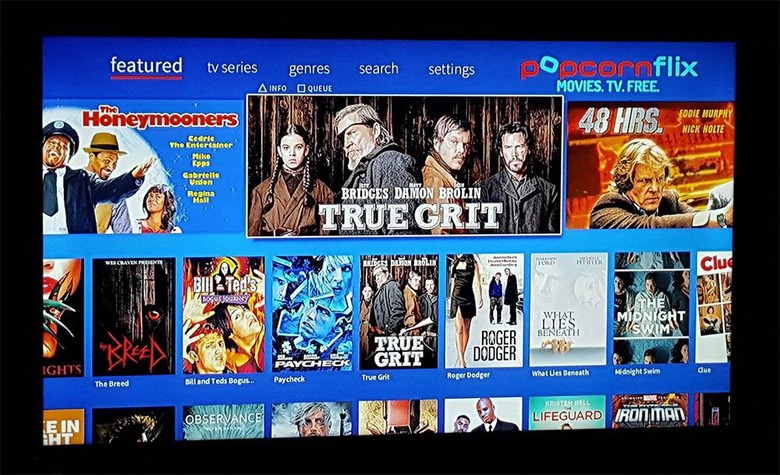 Movies include things like the new 'True Grit,' 'The Honeymooners,' 'The Girl Who Kick the Hornet's Nest,' and 'Iron Man.' The serivce also boasts a bunch of TV shows, among them being a ton of cartoons like 'Inspector Gadget' and 'Sonic the Hedgehog.'
Supported platforms include Roku, Xbox, PS4, Fire TV, Android, iOS, and even YouTube, where you can find a bunch of movies in their entirety.
DramaFever
If you like Korean television and movies, DramaFever is the place to be. This service is free and offers entertainment from South Korea across every genre imaginable, including reality television, comedies, romance, thrillers, and more. Content is free and available on all the major devices and platforms, including Roku, Android, iOS, Samsung Smart TVs, PS3/PS4, Fire TV, Apple TV, and Chromecast.
PBS Kids
If you have young children, PBS offers a bunch of its kids shows through its PBS Kids app and website for free. The website and apps are designed in a way that makes them kid-friendly, meaning young children can navigate them on their own without ending up somewhere they shouldn't be.
Full-length content is available for a bunch of shows, including long-running favorite 'Arthur' and newer shows. In addition to providing free on-demand episodes, PBS Kids also has free access to its live-streaming channel content.
The easiest way to watch free PBS Kids content on a television is to download the iOS or Android app and then cast it to a TV using Google Chromecast.
Wrap-up
While you're still going to have to pay for the newest and hottest content, there's no shortage of free movies and TV shows available, and most of it is only a couple taps or button presses away. Some things, like PBS Kids, is dedicated to a young age group, while others like Tubi TV and Popcornflix span all age groups and genres.