This is Netflix's justification for axing AirPlay support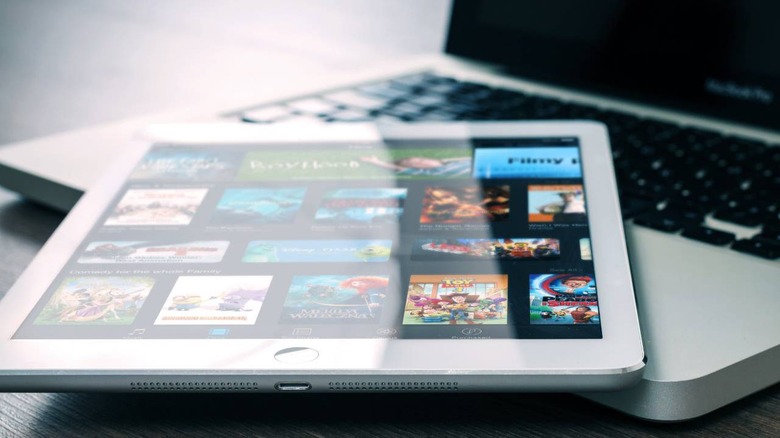 Netflix has explained its reasons for pulling Apple AirPlay support from its iOS app, after unexpectedly deleting the feature last week, and it wants you to know that it's doing it for your own good. The streaming video company says the change was done with preserving quality and customer experience in mind, though users may not be so happy.
Until last week's "update" it was possible to use AirPlay to stream Netflix from an iPhone or iPad to an Apple TV on the same WiFi network. That allowed the Netflix app on the iOS device to be used, rather than logging into Netflix's app for Apple TV.
However a change to the app recently removed that ability, and kickstarted a whole range of speculation as to why. Apple has been pushing AirPlay 2 recently, it was pointed out, including inking third-party deals with TV makers like Samsung, in advance of launching its own Apple TV+ service. That, it was theorized, might have left Netflix feeling defensive.
Now, in a statement, Netflix has confirmed that the expansion of AirPlay support was indeed behind its decision, though it argues quality not competition was the primary concern. According to the company, it's technical limitations in AirPlay 2 as it has been implemented in third-party devices like TVs that is causing headaches. Namely, Netflix is never quite sure what it's streaming to.
"We want to make sure our members have a great Netflix experience on any device they use. With AirPlay support rolling out to third-party devices, there isn't a way for us to distinguish between devices (what is an Apple TV vs. what isn't) or certify these experiences. Therefore, we have decided to discontinue Netflix AirPlay support to ensure our standard of quality for viewing is being met. Members can continue to access Netflix on the built-in app across Apple TV and other devices." Netflix
Certainly, AirPlay's changes have made the situation a little more complex for streaming video providers like Netflix. Until recently, it could pretty much be guaranteed what video device you were streaming to: an Apple TV. That meant the video standards supported were fairly predictable.
With the expansion to supporting numerous third-party TVs, that predictability has been lost. Netflix's argument is that Apple isn't giving sufficient information to the apps that initiate AirPlay streaming. That could be a question of quality – like knowing whether a TV supports HDR, for instance, or if it's 1080p or 4K compliant – but it also presumably cuts down on the sort of playback metrics Netflix can gather, too.
It's unclear exactly how many iOS device owners regularly made use of AirPlay support for Netflix. The company has an app for Apple TV already, of course, and the smart TVs that AirPlay 2 support is being rolled out to typically have a preloaded Netflix app as well. The loss of the streaming feature may well end up being criticized by more people than it actually impacts in day to day use.
Nonetheless, Netflix's decision is unlikely to be taken at face value by some. With Apple launching its own subscription streaming service later in the year, not to mention pushing the Apple TV+ app to third-party set-top boxes and TVs and thus encroaching on Netflix's turf, the temptation to see this as a pre-emptive strike by Netflix will be hard to resist.