Netflix fires Kevin Spacey, actor no longer involved with House of Cards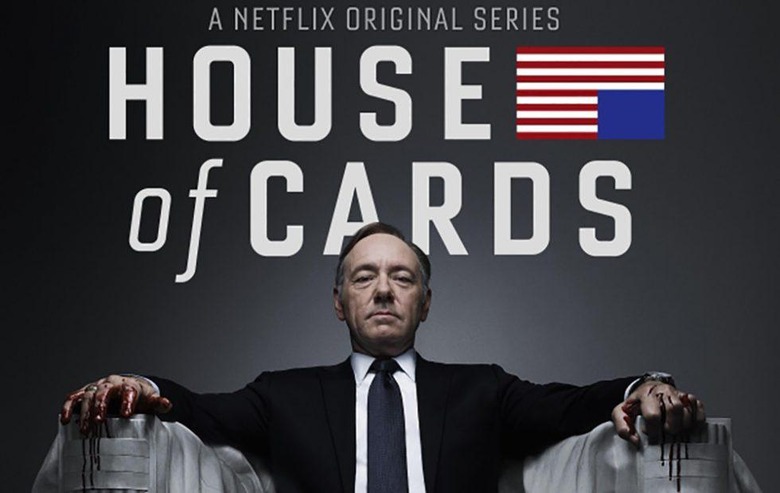 It's starting look more and more like House of Cards' sixth and final season isn't going to see the light of day. After announcing earlier this week that the show's production had been indefinitely halted, Netflix has stated that it's cutting all ties with Kevin Spacey and will not be involved with the actor in any way. This includes Spacey's immediate suspension from production of House of Cards.
Only a few days prior, Netflix and the studio Media Rights Capital revealed that they were stopping production on the show's sixth season — which was already well underway — in order to address the increasing sexual misconduct allegations against Spacey from other cast and crew members, as well as news of the actor's previous harassment of Anthony Rapp. Before all of this, Netflix and MRC were already considering the cancellation of House of Cards after season six.
Netflix added that it was calling off the release of the movie Gore, which Spacey both starred in and produced, and was already in post-production. The full statements from both Netflix and MRC are below:
Netflix:

"Netflix will not be involved with any further production of House of Cards that includes Kevin Spacey. We will continue to work with MRC during this hiatus time to evaluate our path forward as it relates to the show. ​We have also decided we will not be moving forward with the release of the film Gore, which was in post-production, starring and produced by Kevin Spacey."

Media Rights Capital:

"While we continue the ongoing investigation into the serious allegations concerning Kevin Spacey's behavior on the set of House of Cards, he has been suspended, effective immediately. MRC, in partnership with Netflix, will continue to evaluate a creative path forward for the program during the hiatus."
Along with the news that the show's sixth season would be its last, it was previously revealed that Netflix and MRC were developing ideas for a House of Cards spinoff series, including one focusing on the character Doug Stamper. It's now unclear how this project will be affected by the show's suspension.
SOURCE Variety