Netflix and Comcast ink deal to stop streaming headache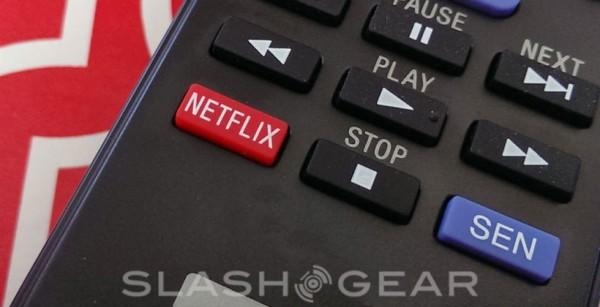 Netflix will pay Comcast for speedy access to the cable company's customers, it's been revealed, with a long-term deal to settle the sluggish streaming many had complained of, but which some argue could set a dangerous precedent. The streaming media company had been at loggerheads with the ISP for some months, but Comcast refused to join the Open Connect content delivery system Netflix is pushing, describing it as "seeking unprecedented preferential treatment" and discriminating against customers.
That's all set to change, however, but perhaps not in the way Netflix was hoping for. In a statement to Re/code, both companies confirmed that a deal had been signed, though failed to go into details about the terms.
"Comcast and Netflix today announced a mutually beneficial interconnection agreement that will provide Comcast's U.S. broadband customers with a high-quality Netflix video experience for years to come. Working collaboratively over many months, the companies have established a more direct connection between Netflix and Comcast, similar to other networks, that's already delivering an even better user experience to consumers, while also allowing for future growth in Netflix traffic. Netflix receives no preferential network treatment under the multi-year agreement, terms of which are not being disclosed" Comcast and Netflix
Sources tell the WSJ that Comcast will still not allow Netflix to place its video servers inside the ISP's data centers free of charge, but will instead connect to those servers at other data centers. The so-called "paid peering" deal cuts out middleman Cogent Communications which had previously been sitting in-between Netflix's servers and Comcast's customers.
That interconnect was becoming overwhelmed with traffic as streaming demands – particularly in high-definition – increased, insiders say.
Key, though, is that Netflix will pay an unspecified amount to secure the better access. While Netflix had hoped to gain a free spot in Comcast's data centers, instead it will have to stump up cash to boost speeds again.
Comcast supposedly finally offered Netflix "more attractive deal terms" than it had been paying Cogent Communications, with the promised security of a longer-term agreement as the streaming firm tries to predict traffic growth.
Nonetheless, with Netflix's negotiations with other ISPs ongoing, it may end up spending more than it expected to deliver stable streams to customers of Time Warner Cable, Verizon Communications, and AT&T. One possibility is that it could eventually offer more expensive plans to try to offset any extra it pays internet providers.