Netatmo Presence subscription-free security cam gets priced up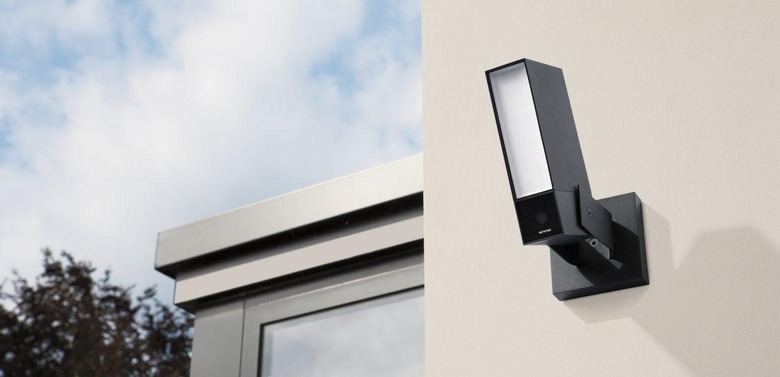 There's no shortage of connected security cameras out there, but your options are limited if you don't want to pay a monthly fee but still want on-demand video recordings. Netatmo is aiming to fill that niche with its Presence camera, on sale today. Announced back in January at CES, the camera has been a long time coming but the wait may be worth it if you want to avoid another subscription.
It's certainly not as cutesy as Nest Cam Outdoor. In fact, with its sharp-edged, oblong casing and black finish there's something distinctly HAL 9000 about it; all it needs is the glowing red "eye" in the middle. Whereas Nest Cam Outdoor clings magnetically to its mounting cup, Presence is screwed into a more traditional bracket.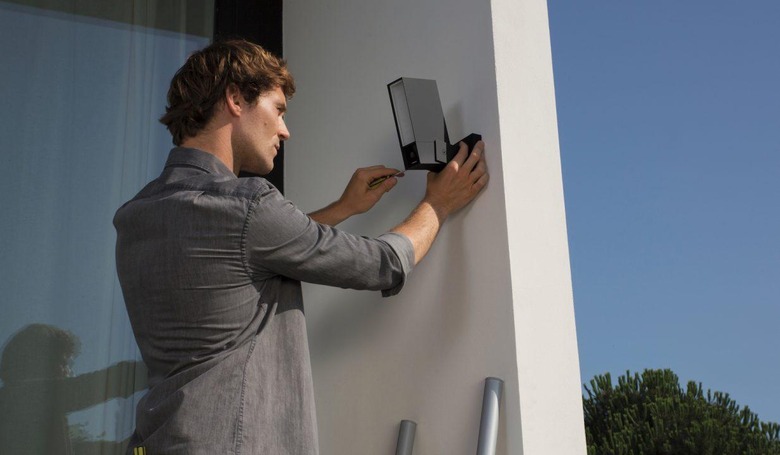 Nor is it quite as straightforward to install. Netatmo pitches Presence as ideal to take the place of an existing exterior light, and so rather than being battery powered or plugging into a standard AC outlet, it requires wiring in. If you've got a light you don't mind replacing, and are happy with a screwdriver (and preferably turning the power off beforehand, since electric shocks aren't especially fun) it shouldn't be too arduous a challenge, but if you haven't got an existing lamp you can switch out, you'll need to run a new cable yourself. Netatmo doesn't provide that, only the mounting hardware for the wall.
Whereas other cameras rely solely on infrared illumination to subtly light up your driveway or garden, Netatmo doubles as the security floodlight it took the place of. Above the camera is a sizable LED lamp, which can be set to come on automatically at night if movement is detected. It can also be triggered manually from the app.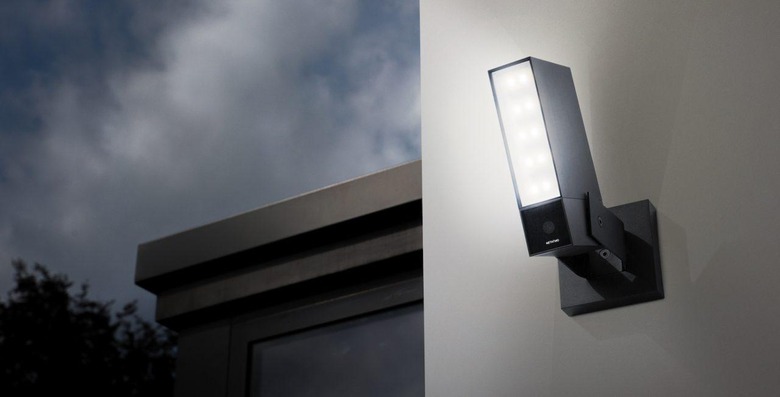 At the same time, you do get IR LEDs for more clandestine night vision. The camera itself uses a 4-megapixel sensor for 1080p Full HD video, with a 100-degree lens. There's also a microphone.
What really sets Presence apart from the competition, however, is how it stores video. Rather than set up its own cloud service, a la Ring or Nest, Netatmo offers a choice of local storage or an existing cloud drive you might already have.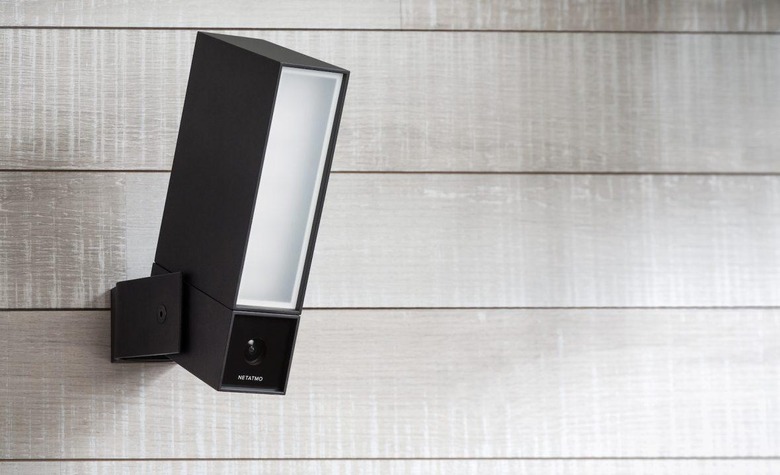 In the box there's a 8 GB microSD card preinstalled in the camera. Traditionally, I'm a little skeptical of local storage for security devices, since if they're stolen your footage is too. However, with some careful positioning and the decent screws Netatmo provides, that shouldn't be such an issue with Presence.
Alternatively – or in addition – you can punch in your Dropbox credentials and have Presence upload the video it captures to your cloud storage. Yes, you'll probably want to have a premium Dropbox plan for a decent amount of capacity, but at least you can use that space for purposes other than security video. Multiple Netatmo cameras, indoor and out, can use the same Dropbox too: in contrast, cameras like Nest charge a per-device subscription which, if you have several installed, can quickly add up.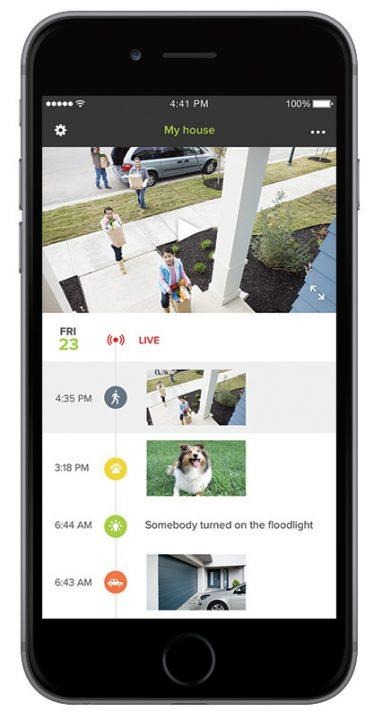 If you're not a Dropbox user, and you're familiar with FTP servers, you can also have Presence store video to your FTP of choice. That's admirable, though it'd be great to see some of the other mainstream cloud providers – like Google Drive or iCloud – supported too.
NOW READ: Nest Cam Outdoor Review
As with Nest or Ring, Presence uses AI to figure out what it's seeing. The camera can differentiate between people, cars, and animals, Netatmo says, pushing different notifications to the app; with the latest iOS 10 and Android versions, users get a snapshot in the notification too. IFTTT support means Presence events can trigger other services, like opening a garage door if a car is spotted in the driveway, or warning alerts if the camera suddenly goes offline.
We'll have a full review of just how well all that works soon, but if you're already convinced you can pick up Netatmo Presence from today, priced at $299.99. [Update: Netatmo tells us Presence is available now]