Nest Secure home alarm promises super-sleek protection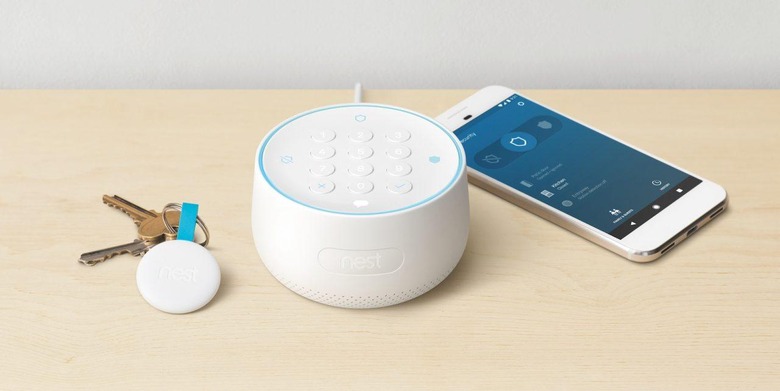 Nest has launched Nest Secure, a new home security system that pulls together the company's cameras and more into a whole-home protection platform. Revealed today in San Francisco, CA, Nest Secure comprises three main parts. Nest Guard, a hub; Nest Tag, a keychain-dangling fob; and Nest Detect, a motion sensor that also works as a door sensor.
Nest Guard looks a little like a truncated Google Home, though where the smart speaker has a ring of lights on top, the new hub has a keypad and other buttons. It's connected with WiFi to your home router, but it also has a motion sensor built in. Nest is envisaging people putting it in their hall or main room, where it'll track motion but also be used to turn the security on or off.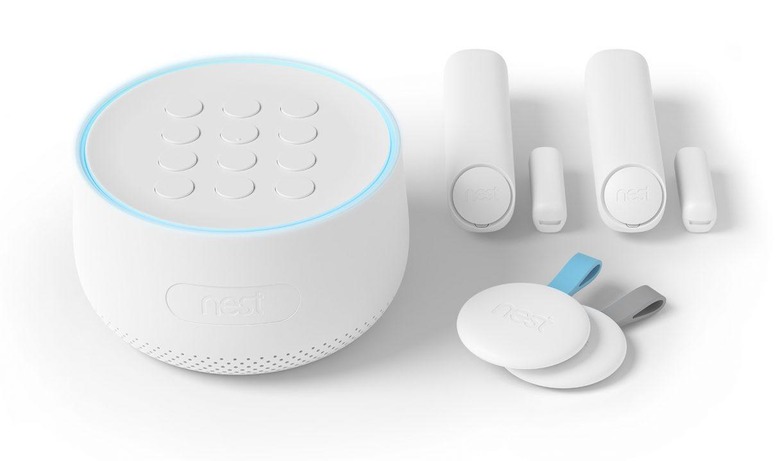 The latter can be done via punching in a PIN code, or by tapping the Nest Tag on top. That means no remembering a code, just dangling your keychain near the top of the unit. With scheduling, you'll be able to set up times for when the Nest Tag works: that way, you can allow temporary access for people like dog walkers or cleaners, but not complete access.
The Nest Guard also has a battery backup, if the main power supply goes down, and can optionally have a cellular connection should your home WiFi go down, too. Colored lights and spoken commands give indicators as to what the system is up to, including a countdown on how long you have to exit. Meanwhile, there's also a built-in 85dB alarm, and a panic button.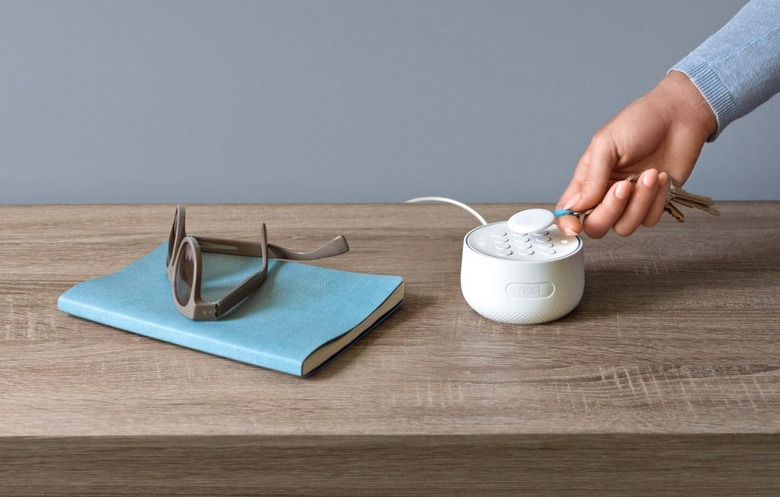 As for Nest Detect, that's the add-on sensor, since it's unlikely you're just going to want to monitor a single zone. Rather than solely tracking motion, or whether a door or window opens or closes, Nest Detect does both, along with light sensing. There's a "Quiet Open" button on it, too, with the ability to have the door it's attached to open or close without triggering the alarm; Nest says the CR123 battery should last for up to two years, even though it's constantly connected via Thread and Weave. Leave the whole system deactivated while you're gone, and Nest will automatically ping out a reminder to the app so you can turn it on remotely.
Should the alarm go off, meanwhile, there's not only the local alarm from Nest Guard, but an alert on your phone, too. If you have a Nest Cam or Nest Cam IQ, meanwhile, you can then check any movement from whatever room it covers. Optionally, there's the ability to add a subscription-based 24/7 professional monitoring package, from MONI.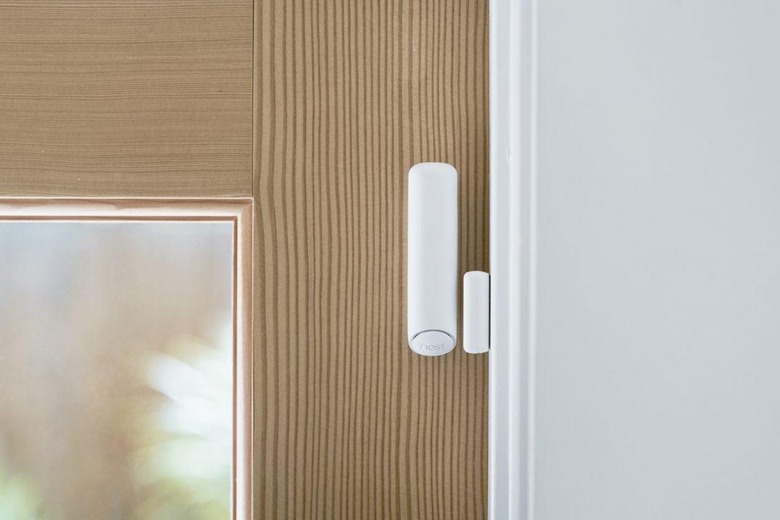 If you have other devices hooked up via the Works with Nest program, meanwhile, Nest Secure can mimic what your house would look like if you were still home. That includes turning on the lights and more.
Nest Secure will be sold as a starter pack, including the Nest Guard hub, two Nest Detect sensors, and two Nest Tags. That'll be $499. Additional Nest Detect units will be $59 apiece, while Nest Tags will be $25. A Nest Secure pack with the Nest Cam Outdoor will be $598.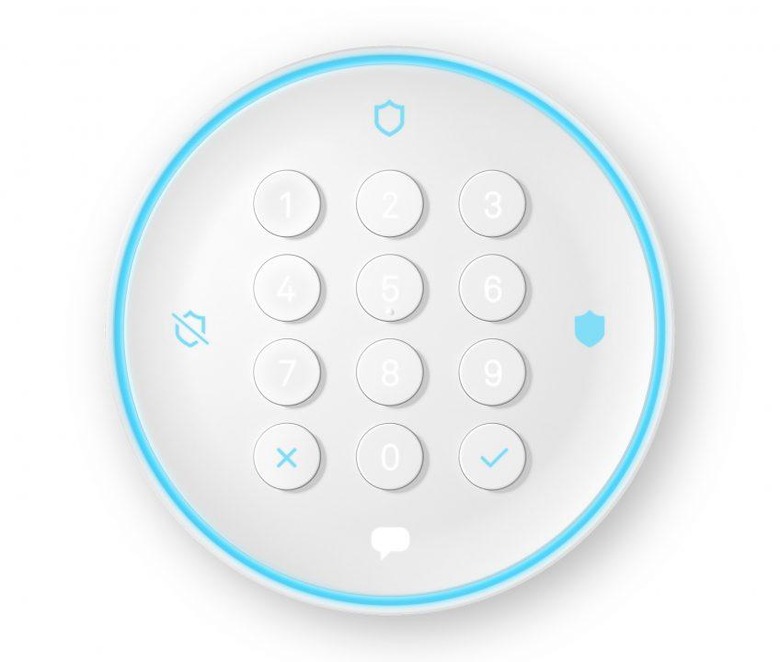 If you want cellular backup, that'll be $5 per month or $50 per year, while MONI 24/7 mentoring will be announced "in the coming months." Nest Secure is available to preorder today, and will ship in the US in November. European and Canadian availability will follow on in 2018.