Nest Cam IQ Review: Impressive face-recognition comes at a price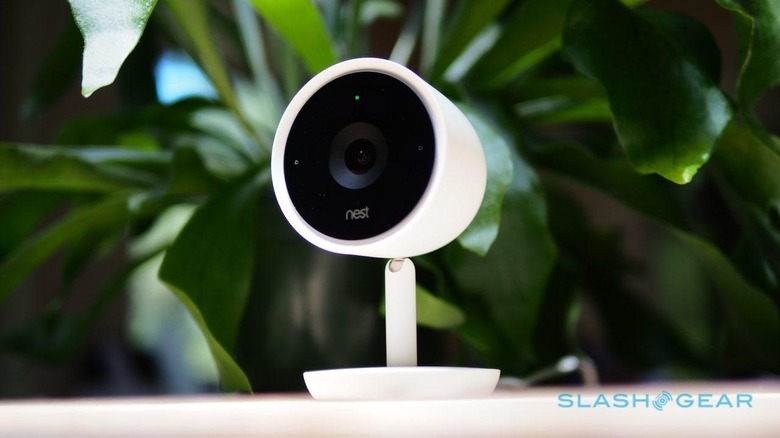 In an increasingly competitive world of connected security cameras, Nest has turned to Alphabet-sibling Google and its facial recognition tech to make the Nest Cam IQ stand out. Not just the latest in the company's sophisticated home security camera line-up, the Nest Cam IQ represents a complete platform upgrade, with an all-new sensor, lossless zooming support, and the ability to recognize and track faces. On the downside, it also commands the highest price of a Nest camera so far, so does it deliver for $299?
Hardware and Design
At first glance, the familial resemblance to the Nest Cam Outdoor is clear. Both that, and the new Nest Cam IQ, use the same white thermoplastic for their casings, with pleasingly curved bodies and a black inset lens at the front which also hides the LED light ring for nighttime illumination. It feels a little like warm porcelain, more so when the camera has been running for a while as Nest uses it as a heatsink too.
Rather than the Nest Cam Outdoor's magnetic wall mount, Nest Cam IQ sits atop a fixed stand with a possible neck. That tilts forward and backward across a 160-degree range, and rotates side to side 180-degrees. The base is, unlike the Nest Cam Indoor, fixed, and Nest isn't including a wall bracket this time around; apparently, very few people actually used it. Instead, you get a standard tripod screw mount on the bottom. Power is via a USB-C cable, 10 feet long.
There, though, the similarities end. Inside there's an all-new platform, with a completely new camera sensor, six-core processor, microphones, and speakers. At the front, there's a 1/2.5-inch, 8-megapixel sensor that supports 4K resolution, paired with a 130-degree lens. Two microphones are at the front, and a third at the back; Nest combines them for noise-cancellation. A speaker is on the back, noticeably louder than that of the Nest Cam Pro.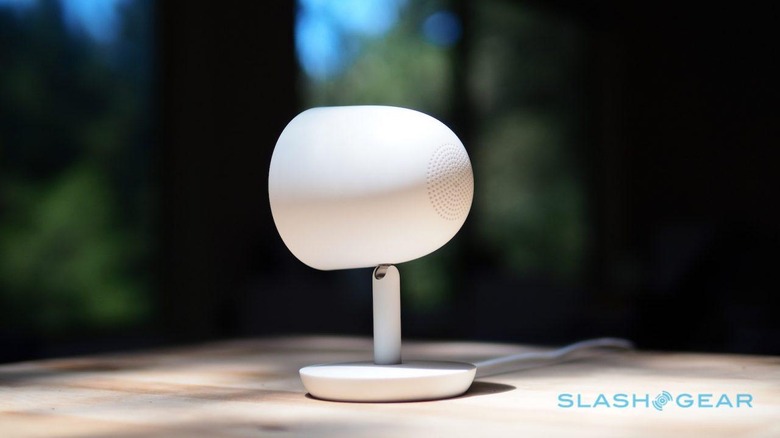 Connectivity has also had an upgrade. Nest Cam IQ supports WiFi 802.11ac 2x2 (2.4/5GHz), along with Bluetooth LE and Thread. Finally, there's a multi-color LED light ring around the black lens – ironically only really used during setup – and a green "active" LED that you can optionally turn off in the Nest app.
Can you see me?
Though the Nest Cam IQ may have a 4K-capable sensor, it only provides 1080p video. Nest's argument is that Full HD is big enough already – complete with a bitrate boost over what the Nest Cam Pro supports – for the typical home internet connection. You can adjust the typical bandwidth across four settings from low to high, using what Nest suggests will be around 100 to 400 GB per month accordingly.
Instead, the 4K picture is used to enable lossless digital zooming. By cropping into the picture, Nest can take a Full HD portion of the frame without losing any detail along the way. The result is 4x zooming with no loss of quality, while Nest's astonishingly effective enhancement algorithms mean things like facial details and even text are still legible at up to 12x magnification.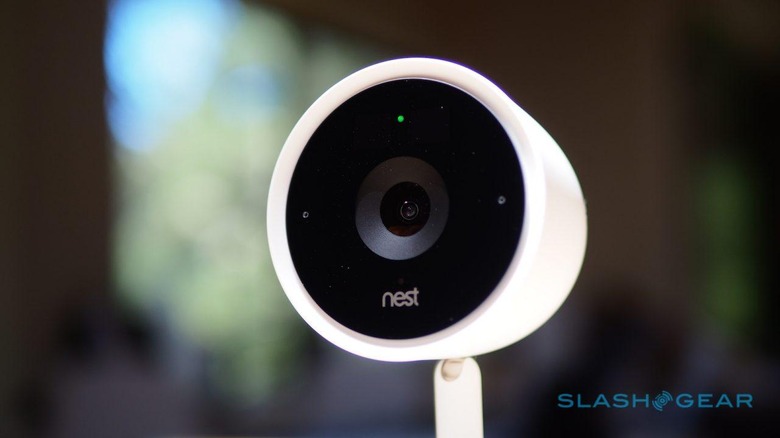 You can pan manually, or leave Nest Cam IQ to figure out what's important in the picture and follow it itself. Nest calls it Supersight, and though the camera doesn't physically move, it can still track subjects around the 130-degree extent of the frame. At times it works impressively well, jumping straight to a person's face and then tracking them around the room; other times, though, it proved oddly sluggish, or just refused to zoom in at all.
It's worth noting that Nest is running our review camera on a test server until the public servers are upgraded later this month for the full commercial launch. Combined with pre-release firmware, and a beta version of the latest Nest iOS app, the Supersight glitches may well be ironed out by the time the camera starts shipping.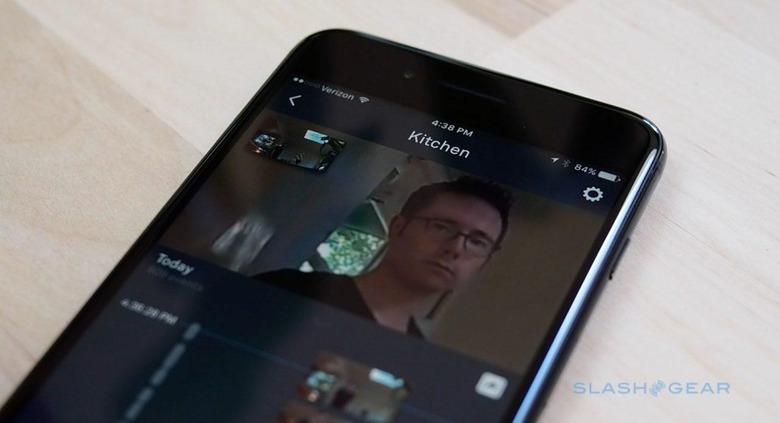 As with the Nest Cam Pro, there's two-way HD Talk and Listen audio. For the moment, you switch manually between sending or receiving audio by pressing the microphone button in the app. Nest Cam IQ does a good job of picking up regular speech from across a room.
Later in the year, however, Nest plans to add full duplex audio support. That'll mean the ability to talk and listen simultaneously, which will be much more useful. Finally, there's night vision. For that, Nest uses a ring of 940 nm infrared LEDs around the camera lens, and which proved capable of lighting up my full basement.
Familiar Faces
Nest Cam IQ's big party trick is its ability to recognize people. The first time a new face comes into view, you'll get a push notification suggesting that the camera has seen a new person. In the Nest app, the new "People" tab shows thumbnails of spotted faces and asks if you recognize them or not. The app also groups people together – though you can remove faces if they've been mis-categorized – if you give the person a name it'll be used in future notifications when they're seen again.
It works well, though given Nest is relying on the same recognition algorithms that Google Photos employs, that shouldn't really come as a surprise. You can choose whether to get a push notification, or an email, or both, along with whether that happens all the time or only when the system believes nobody is home. Motion triggers, and sound triggers – for a person talking, dog barking, or other sounds – are also supported.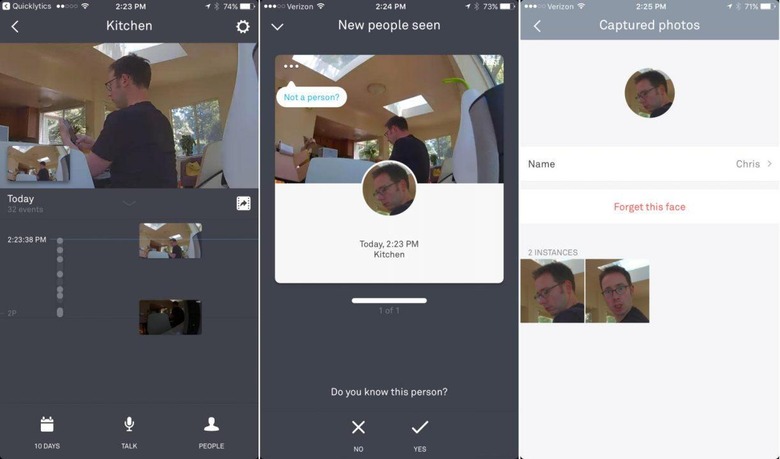 Unfortunately, there's no way to tell Nest Cam IQ only to fire out an alert if it spots a person it doesn't recognize. Nest says that's out of an abundance of caution, but there were times I would get several notifications in a row – sometimes first to tell me a generic "person" had been spotted, then a second shortly after to identify that person – for people I really didn't need to be told about. What I really want is a system that only warns me if somebody new is seen.
What does work well is the speed at which the notifications come. Nest has used the camera's extra processing power to shift what would once have been done in the cloud to local crunching instead: general person-alerts are all done on-camera. The upshot is a quicker message on your phone.
Pricing
It's worth noting that Nest Cam IQ joins the company's range, rather than replacing anything in it. Indeed, the existing Nest Cam Pro and Nest Cam Outdoor both remain on sale at the current $199. Nest Cam IQ sits above them, at $299 for one unit or $498 for a twin-pack.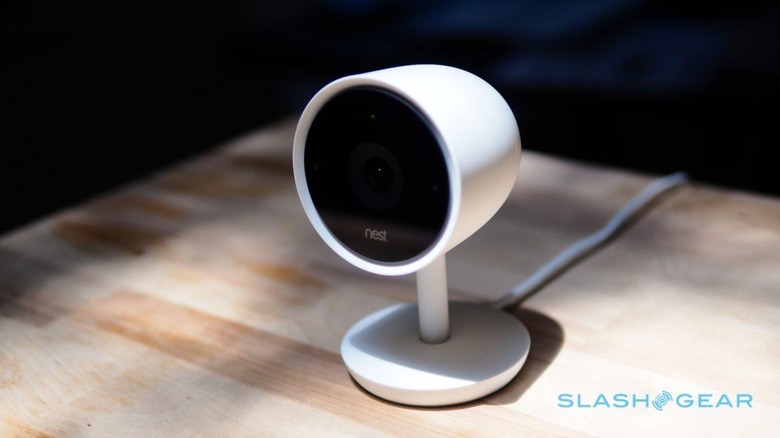 Atop that there's a Nest Aware subscription. Out of the box, once the 30-day trial period is over, you'll get person alerts, live streaming to the app, and a 3 hour snapshot history. If you want Familiar Face alerts, the ability to export clips or timelapses, and activity zone support, you'll need to cough up a monthly fee.
For Nest Aware 10-day, which as the name suggests includes ten days of video history, it's $10/mo or $100/year; additional cameras are $5/mo each. Alternatively, there's Nest Aware 30-day with a month's video history, which is $30/mo or $300/year, with additional cameras $15/mo.
Wrap-Up
It almost goes without saying that this is the best camera Nest has created. For ease of setup, the simplicity of the app, and image quality it's hard to find another camera that can compete. Factor in the useful and accurate facial recognition, and the astonishingly good digital image enhancement, and you've got a stand-out model in an increasingly competitive segment.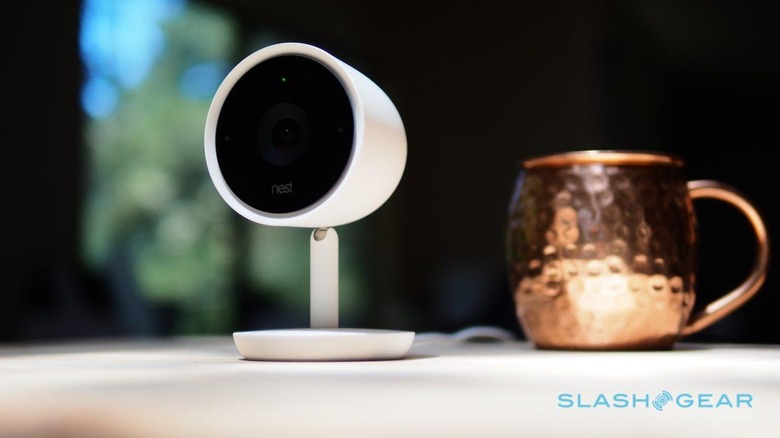 The downside, mind, is that you pay for that polish. Nest Cam IQ isn't cheap, and neither is a Nest Aware subscription. The free tier is welcome, but it seems short-sighted to pay for the camera and then not take advantage of its facial-recognition features, and for that you have to pay.
For many, I suspect the price may prove too rich. While facial recognition is certainly useful, $400 for a year's service and the Nest Cam IQ itself puts it near the top of the pile for connected security cameras. Those simply wanting an easy way to keep an eye on what's going on at home have plenty of much cheaper choice, even if those alternatives generally lack the polish of Nest's software and user experience. If you want the cutting-edge of camera technology, though, with highly usable digital zooming and the convenience of facial recognition, Nest Cam IQ is probably worth the premium.