Nest Cam IQ owners are getting a free wall mount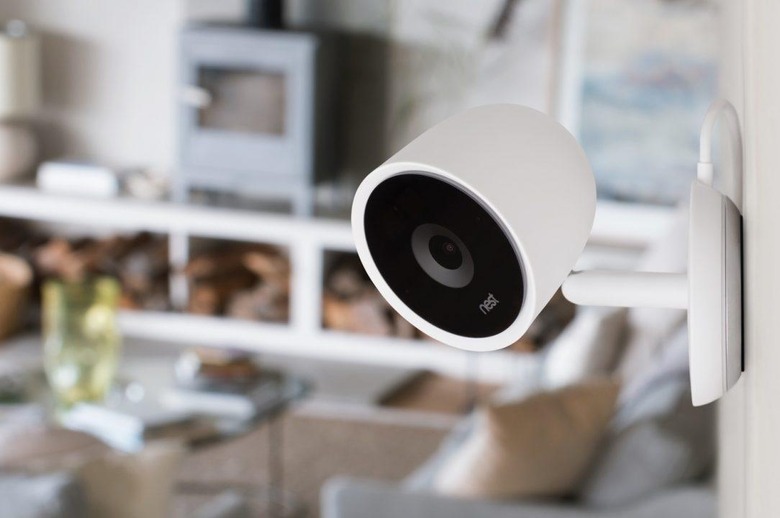 Nest is giving Nest Cam IQ indoor camera early-adopters a free wall mount, filling in one of the more commonly complained-about omissions in the box. The more intelligent version of Nest's indoor security camera, the Nest Cam IQ out-performed its predecessor in just about every way, aside from one: it didn't come with a wall mount.
Indeed, Nest's original suggestion was to find a third-party wall mount for the camera, or use the standard screw fitting on the base to attach it to a tripod. Owners, unsurprisingly, weren't entirely convinced that either of those solutions were as elegant as the rest of the product, and so eventually Nest relented. Now, it offers a wall mount of its own.
It's available to purchase for $15, and is fairly straightforward. Two screw holes, a rubber pad to stop the metal base from scuffing your wallpaper or paint, and a tripod screw on the other side for the camera to fix onto. Nest even includes two metal drywall screws, two plastic drywall anchors, and four plastic cable clips with matching nails to get the whole thing installed.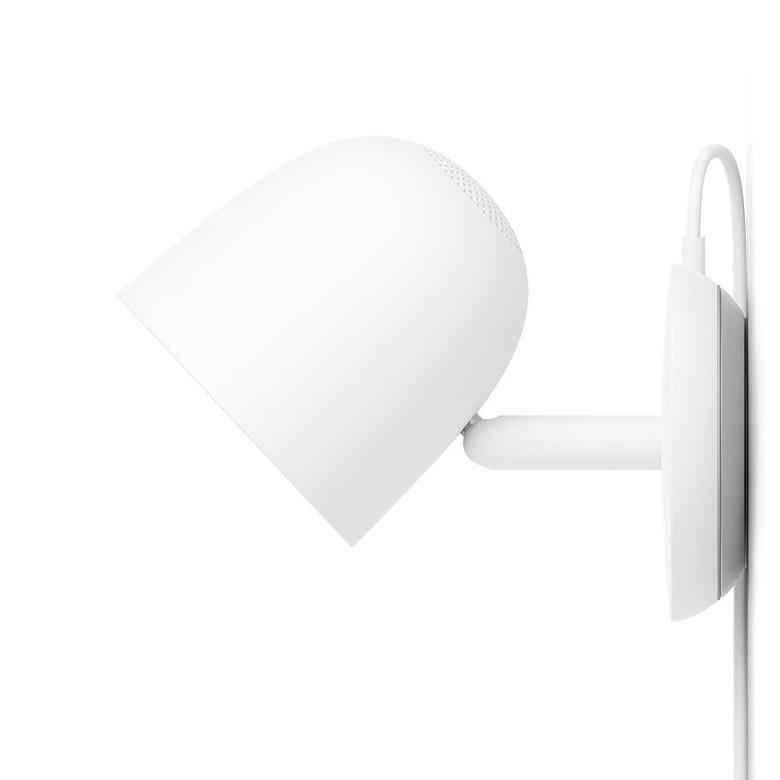 According to a recently updated Nest support page, new Nest Cam IQ indoor camera purchases should come with the wall mount in the box. However, the company has begun emailing existing owners of the camera to not only inform them of the new mounting option, but offer it to them free. In fact, it's even throwing in free overnight shipping, too, just in case you're on a serious deadline to get the motion-sensing camera up on your wall.
If you're a Nest Cam IQ buyer, but you didn't get the email, the advice is to contact Nest support. Either way, it's a small gesture but a welcome one, and it does make fitting the camera in a less-accessible place for greater security more straightforward.
Nest recently took the hardware of its Nest Cam IQ and transplanted it into an outdoor-friendly enclosure. The Nest Cam IQ Outdoor is, unlike its indoor-only predecessor, weather rated to survive rain and other such conditions. However, it keeps the onboard person recognition, support for activity trigger zones, and access to Nest's new, cheaper cloud video storage plan. That offers 5 days of video history – including intelligent alerts and the ability to download clips and time lapses – for $5 per month, half the price of the previous cheapest plan.