NES Classic Edition Walmart, GameStop, Target, what's back in stock today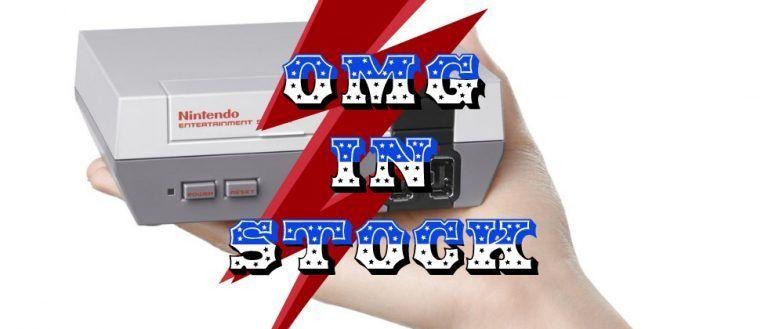 Where can I buy a Nintendo NES Classic Edition today, Black Friday, the most notorious shopping day of the year? If you live in New York City, you might actually have the most luck of all finding the NES Classic Mini (if that's what you prefer to call it). Reports on the ground suggest that the official Nintendo Store in NYC not only had stock this morning, but are handing out wristbands to fans throughout the day to reserve the NES Classic for the future.
We've been in close contact with a number of stores across the country about this Nintendo console. Walmart stores generally have little to no idea when stock will return*. *That is, IF we're speaking with employees that are working at the time we call. We've also spoken with friends and colleagues that work at Walmart who've spoken to us on condition of anonymity.
SEE TOO: The 8 Best Games for an SNES Classic Edition launch
Some suggest that Walmart stores in more densely populated areas seem to be getting more stock quicker – or have thus far. Gamers searching for the NES Classic in suburban locations may want to make their way to the big city to seek out the console at GameStop and Target locations. No GameStop employee has returned with any useful information beyond "maybe next week" over the past several days.
Reports from several large cities suggest that calling ahead for stock at department stores very rarely turns up positive. Either employees don't know when stock will arrive or, perhaps more likely, employees are playing dumb. A crackdown on hiding product on back shelves has shown us how furious this release has been – and may continue to be through the end of the year.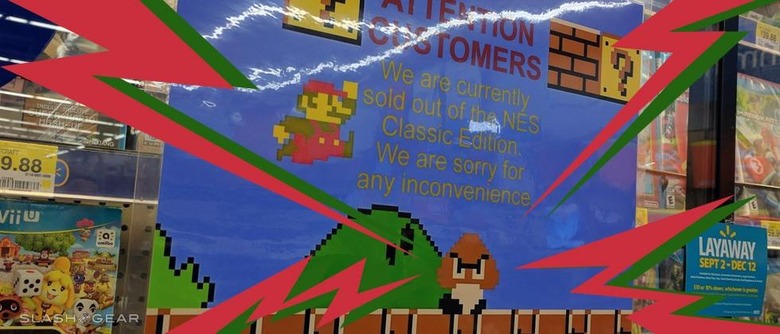 The Nintendo Entertainment System Classic Edition controller is selling out just as quick as the console itself. This sell-out comes not least of all because of re-sell value on eBay and Amazon. Reports from Best Buy employees say that the controller may be in stock as early as this weekend. One of our insiders at a Best Buy location in Brooklyn suggested the console would be released to store shelves secretly this afternoon – and tipped that other Best Buys may do the same thing across the country.
Note that this source is not a long-standing trusted source for SlashGear as yet. We have no reason to distrust what they suggest, but we've not worked with them long enough to guarantee it. Stick around as we continue to find specific locations where the console's stock returns.