NES Classic Edition sales were through the roof in November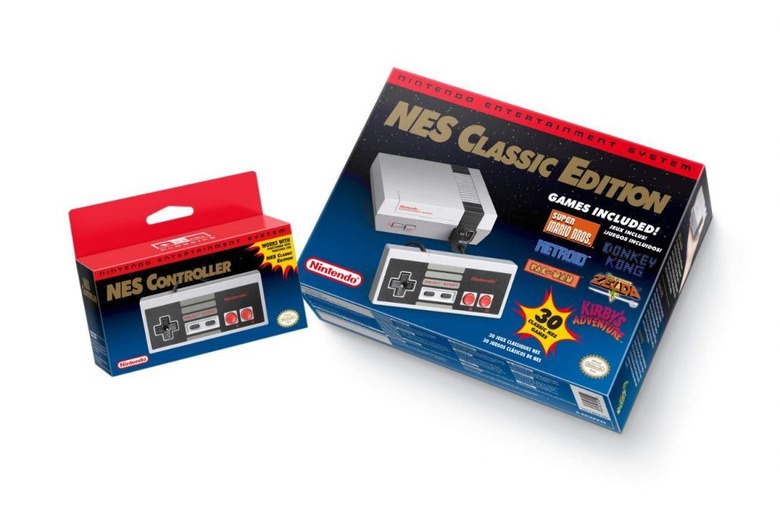 This may not come as much of a shocker to most of you, but the NES Classic Edition is selling really well. Nintendo seems to have a hit on its hand, which couldn't come at a better time considering that Wii U sales can't get much worse. Now if Nintendo could actually keep the NES Classic in stock for longer than a few minutes at a time, it would really be sitting pretty.
Even with constant stock problems, NPD Group predicts that Nintendo sold 196,000 NES Classics in November alone. Keeping in mind that the NES Classic didn't launch until we were nearly two weeks into November, those numbers are particularly impressive. They also suggests that NES Classic sales will continue to grow at a breakneck pace throughout December, despite ongoing stock shortages.
It's clear that the NES Classic Edition has struck nostalgia-fueled gold with consumers. The NES Classic Edition bundles a grand total of 30 games together, giving folks who grew up in the NES area a chance to revisit their childhood. Combine that with the fact that it only costs $60, and it looks like you've got a recipe for success.
Indeed, the NES Classic Edition has become one of the hottest items of the holiday season, and scalpers seem to know that too. Though it's been nearly impossible to find a NES Classic Edition at retail price, eBay sellers currently offer plenty of them, though most of them are priced anywhere from $120 up to $200. You'd hope that most people would choose to avoid spending that much, but in the end, these listings all exist for a reason.
Between the NES Classic Edition and the recent launch of Pokemon Sun and Moon, Nintendo seems to be doing well. Even though Wii U sales are lagging to the point of it not being much of a contender during the holiday season, Nintendo still has a lot to offer. All of this is leading up to the March 2017 launch of the Nintendo Switch, which will hopefully turn around Nintendo's struggles in the home console space.